Syria
Army Completes Phase 2 of Military Operations in Aleppo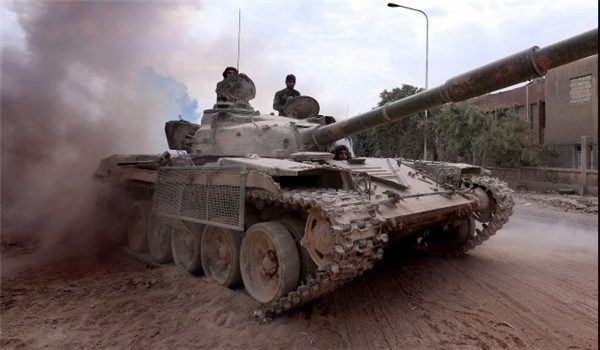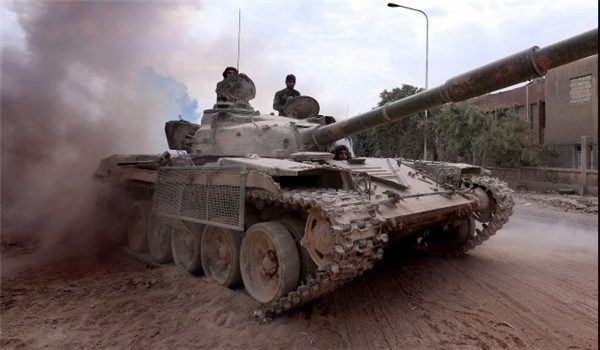 The Syrian army, National Defense Forces and Hezbollah fighters, backed up by Russian air force, accomplished phase two of their military operations in the Northern parts of the country after achieving all the specified objectives in Aleppo province, army said Tuesday.
The Syrian forces captured the strategic towns of Khan Touman, Al-Khalidiya and Al-Qarassi as well as cutting off the Aleppo-Damascus Highway at the end of this phase, it said.
According to military sources, the Syrian army and its allies have so far won back over 75% of the Southern part of Aleppo.
Sources also said the Syrian forces will now shift their attention to the Northeastern countryside of Idlib in order to begin phase 3 of this massive assault.
The primary objective of phase 3 will be the capture of the ICARDA Farms, they said.
The sources declined to mention if the focus of the army will shift back to other parts of Aleppo province in a later stage.
On Sunday, the Syrian Army alongside the NDF and Hezbollah pushed the militant groups back form more territories in Southwest of Aleppo province and regained full control over the town of Khan Touman, the main stronghold of the terrorist group of Jeish al-Fatah, on Sunday.
"After recapturing of Qarassi village, the Syrian government forces stormed the militant groups near Khan Touman and broke through their defense lines, killed many and forced them to retreat from the town," army sources said on Sunday.
"Khan Touman and its nearby farms are under the full control of the Syrian forces," they said.
At least 81 Jaish al-Fateh militants were killed in the clashes in Khan Touman this morning. The Syrian army has also captured at least 10 militants.
"The Takfiri militant groups also withdrew forces from the Architecture Hill near Khan Touman after leaving behind scores of dead members," the sources added.
The Militants are now without a primary supply route from the provincial capital of Idlib to Aleppo province as the Syrian government troops have now cut off the Aleppo-Damascus Highway.