Syria
Army Forces Discover ISIL's Large Arms Cache in Eastern Hama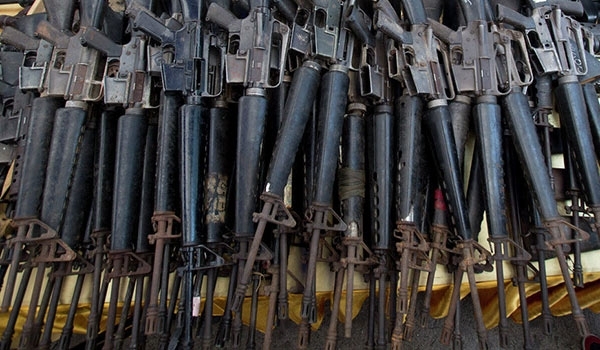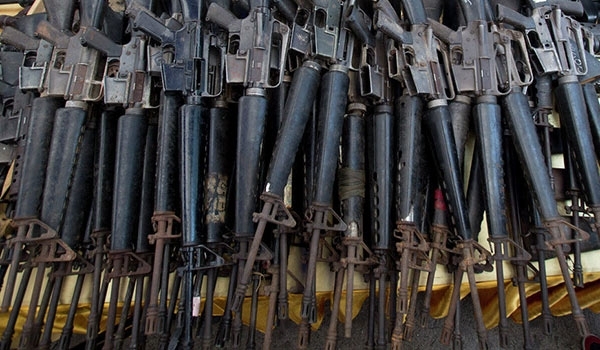 The Syrian army forces discovered and seized a major cache of ISIL weapons and explosives used to make bombs and prepare bomb-laden cars.
The engineering units of the Syrian army discovered the cache during purging operations in the village of Rasm al-Awamid in Eastern Hama on Thursday.
The depot contained a large amount of explosives, including monophosphate, sodium carbonate, barrels which contained white alcohol powder and flammable nitrogen as well as several barrels of TNT and C4.
Meantime, the Syrian army units seized a large number of hand-made weapons and missiles of the ISIL.
In a relevant development on Wednesday, the Syrian Army troops advanced further against the al-Nusra (Tahrir al-Sham Hay'at or the Levant Liberation Board) in Northern Hama on Wednesday, inching closer to the key bastion of the terrorists.
The army deployed 6 km away from the town of al-Rahjan, the most important base of Al-Nusra in Northern Hama, after taking control over the towns along the road connecting the towns of Ithriya and Sheikh Hilal to each other.
In the meantime, the Russian Air Force pounded the Al-Nusra positions in the towns of al-Rahjan, al-Hamdamiyeh and Zaqbar in Wadi al-Azib region along road to Ithriya.
The Syrian army is planning to restore security to the roads that connect Hama to Homs and later secure the road to Raqqa.
The army also intends to purge Southeast of Ithriya region of terrorists.