Syria
Army Liberates Al-Ikhbariya Crew, Destroys Terrorists' Supply Routes in Aleppo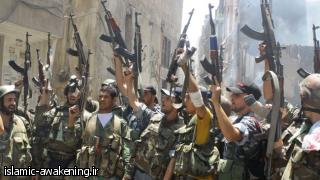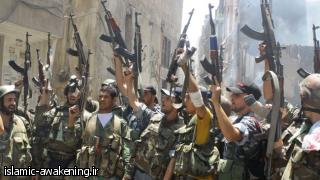 Syrian Army succeeded in liberating three of the Al-Ikhbayiya television station crew, after being kidnapped by armed men related to the so-called "free Syrian army" Tuesday in the region of AL-Tal.
The crew has been kidnapped while covering clashes between the Syrian national army and the armed groups in the suburbs of Damascus.
Reporter Yarah Saleh, cameraman Abboud Tabarah, his assistant Hatem Abu Yehiah and driver Housam Imad were accompanying an army unit. They all work for the al-Ikhbariya.
Yesterday, a video surfaced online showing three of the team. A man who identified himself as a rebel spokesperson appeared to say that the cameraman had been killed in government shelling.
On Ground
Liberating al-Ikhbariya crew coincided with the information published by the Syrian Al-Watan daily on the national army restoring control over all public facilities in the city of Al-Tal, which the armed groups attempted to violate. Most of the invaders were killed, while some surrendered and handed over their weapons.
Syrian army operations in Damascus countryside spread to Aleppo, when military units succeeded in launching a "severe blow" against militants in the city by targeting their supply routes in the provincial countryside leading to Turkey, the source of their military equipment and Arab and foreigner recruited fighters.
Army units have also managed to destroy more than a military convoy related to gunmen along the supply routes, particularly in the north and the northern east countryside, in conjunction with heavy losses in their ranks within the city of Aleppo.
Following the destruction of cars, including tractor and trailer loaded with weapons and ammunition in the village of Asan, south of the city, the army units smashed twelve pickups fitted with Dushka machine guns and killed the insurgents driving them trying to enter the city of Aleppo, near the town of Kafr Hamra on the road to Azaz through Andan, the main route of the terrorists' military reinforcements.
Army forces, as well, have destroyed ten cars equipped with Dushka machine guns in the village of Kafr Basin northern Aleppo and killed large numbers of militants. The army also managed to destroy eight similar cars and killed their gunmen in the village of Qibbatan al-Jabal on the road of Darat-Azza northwest of the city. The incident was the third of its kind within two weeks.
For the record, journalists covering the conflict inside Syria are being killed and kidnapped on what appears to be a daily basis, and al-Ikhbariya station was the target of a rebel attack in late June in which at least three workers, and possibly as many as seven, were martyred.