Syria
Army Regains Control of 80% of ISIL-Occupied Regions in Northwestern Syria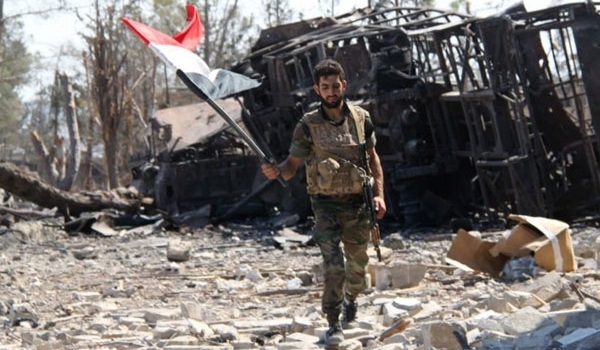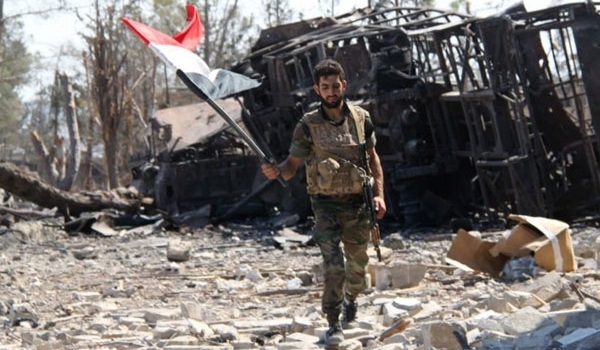 The Syrian army has won back control of 80% of regions which had earlier been occupied by the ISIL during purging operations in the besieged areas in Hama, Idlib and Aleppo provinces.
The Syrian army forces continued advance in Northeastern Hama, taking back control of the villages of Abisan, Jabal Abisan, Rasm al-Khala, Jadidah, al-Khafiyeh, Abu Hamad, Tabarat Azbib, Job al-Safa, Ableh, Aniz, Sheikh Mazoud, Rasm al-Ward and Thaniyeh al-Sofani.
A field source confirmed the army's control over 55 towns in the triangle region among Idlib, Hama and Aleppo provinces, stressing that the Syrian army soldiers have retaken control of 80% (850sq/km) of ISIL-occupied regions.
The ISIL had laid siege on a 1,100-sq/km region in Hama, Aleppo and Idlib.
In a relevant development on Wednesday, the Syrian army troops stormed ISIL's positions in a large besieged region among the provinces of Hama, Aleppo and Idlib and freed 11 more villages.
The army men seized control over the villages of al-Daq, al-Salehiyah, al-Halibiyah, Najm al-Zohour, al-Masloukhiyah, Houma, Um Qarin, al-Samaqiyah, al-Wahibi, Nafaha and al-Tafaha after tough battle against the ISIL.
ISIL suffered heavy casualties and their military hardware sustained major damage in the attack.