Syria
Army Repels ISIL Attack Near Deir Ezzur Airbase, Destroys Suicide Car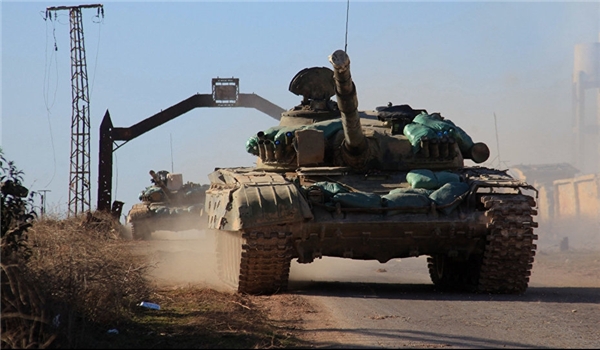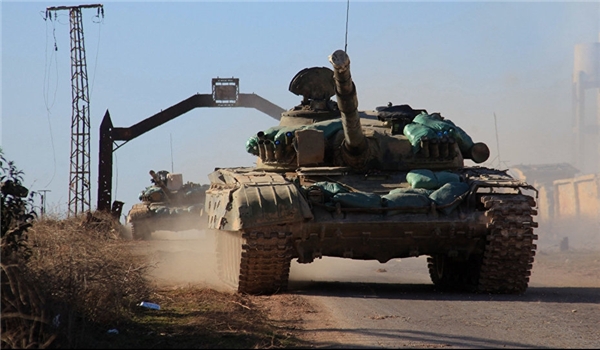 The Syrian Army thwarted several ISIL attempts to break its line of defense in the Eastern province of Deir Ezzur, imposing heavy casualties on the terorists, military sources said Thursday.
The Syrian forces repulsed the ISIL attack on the Eastern parts of Deir Ezzur airbase, killing and wounding tens of terrorists.
They also destroyed a bomb-laden suicide vehicle which was aimed at blowing up the Syrian army's positions in Deir Ezzur.
Also, yesterday, the Syrian warplanes conducted a series of intensive operations to pin down ISIL terrorists and cut off their movement routes in Eastern Deir Ezzur province, a military source said.
The Syrian air force operation focused on targeting ISIL gatherings and their routes of movement in North of al-Jafreh village, inside al-Baqaliyeh village and in the vicinity of Deir Ezzur Airport, and resulted in the death of a number of terrorists and destroying their vehicles equipped with machineguns.
On Tuesday, the Syrian air force hit hard the military positions of the Takfiri terrorists in Deir Ezzur province, killing a senior ISIL commander.
Khalaf al-Arif, nicknamed Abu Hamad, was killed in a Syrian airstrike on his vehicle in the outskirts of the town of al-Bu Layl in Deir Ezzur province.
Several military and armored vehicles of the ISIL terrorists also were destroyed in al-Tabaqa airport, Northern part of al-Jefreh region and al-Baqaliyeh region.