Saudi Arabia
Yemen
Army sokesman: Yemeni forces will continue to fight until Saudi aggression stops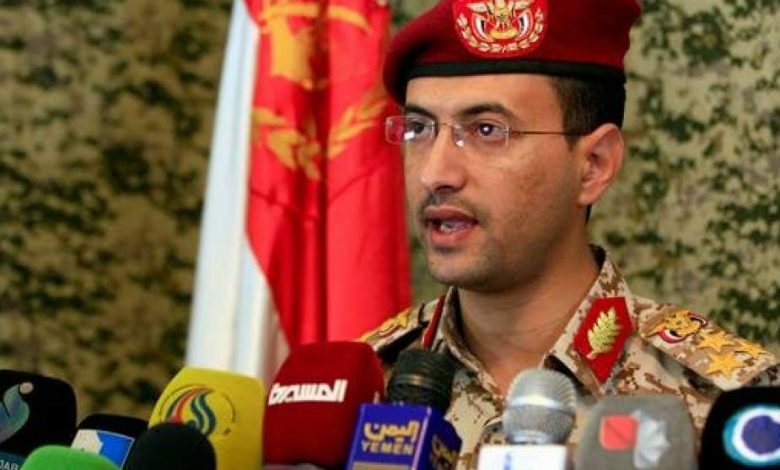 The spokesman for Yemeni army and fighters from popular committees says the country's armed forces will continue their operations against military and economic targets deep inside Saudi Arabia until Riyadh stops its aggression and lifts the all-out blockade it has imposed on Yemenis.
Yahya Saree made the remarks in a Sunday press conference during which he explained the achievements of six years of Yemenis' defense gainst Saudi-led aggression.
He said the Yemeni army has carried out more than 12,623 drone strikes and reconnaissance operations, adding that the country's missile defense units have fired54 ballistic missiles at Saudi positions and targets with high precision over the past two months, some of which were deep inside Saudi Arabia.
Saree stressed that 849 ballistic missiles have targeted locations, sites and facilities belonging to Saudi-led mercenaries on Yemeni soil.
He emphasized thatsince the beginning of the war on Yemen, the Yemeni missile defense units have launched over 1348 retaliatory ballistic missiles against Saudi positions and targets.  
The senior Yemeni military official estimated that the Yemeni naval forces have carried out more than 34 operations, in which they have targeted and destroyed warships of Saudi Arabia and its regional allies.
He explained that the Yemeni naval forces have been able to repel Saudi incursions with their sophisticated anti-ship and coastal defense systems and seize a number of military vessels violating the country's territorial waters.
Saree further noted that the Yemeni air defense forces have shot down over 454 Saudi spy drones, helicopters and fighter jets, adding that they have carried out more than 1,534 operations to destroy Saudi warplanes or force them to leave the country's airspace.
He went on to say that Yemeni army snipers have killed or injured more than 10,000 Saudi troops and mercenaries in 54025 operations, of which 2,500 were carried out in the past two months.
Elsewhere in his remarks, Saree said the Yemeni forces have killed thousands of Saudi-led coalition mercenaries during the operation to liberate the strategic province of Ma'rib.
He also pointed out that the Yemeni army has a new generation of ballistic missiles and drones that will be used in the fight against the Saudi aggressors in future battles after successful test operations.
Saree highlighted the fact that the Saudi forces have carried out over 260 airstrikes against civilian structures across Yemen in the past six years, of which nearly 1,000 have been launched since the beginning of 2021.
He described a complete halt to the Saudi-led aggression and blockade as the main priority for the Yemeni armed forces.
A high-ranking member of Yemen's Supreme Political Council also said the ongoing conflict in the impoverished country will finish once Saudi Arabia ends its military aggression and lifts all-out blockade.
Mohammed Ali al-Houthi said saturday that the Yemeni armed forces and their allied fighters from Popular Committees did not initiate the war, urging the Saudi-led coalition to withdraw its forces in order for peace to prevail.
Backed by the US and others, Saudi Arabia launched the war on Yemen in March 2015, with the goal of bringing a former government back to power and crushing the popular Houthi Ansarullah movement.
The Yemeni armed forces and allied popular groups have, however, gone from strength to strength against the Saudi-led invaders, and left Riyadh and its allies bogged down in the country.