Lebanon
Army-terrorist clashes continue in Lebanon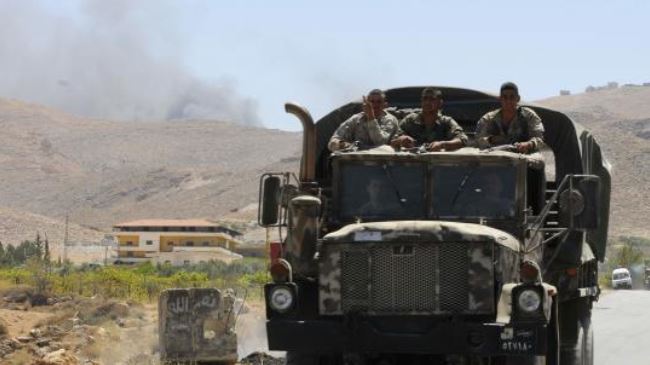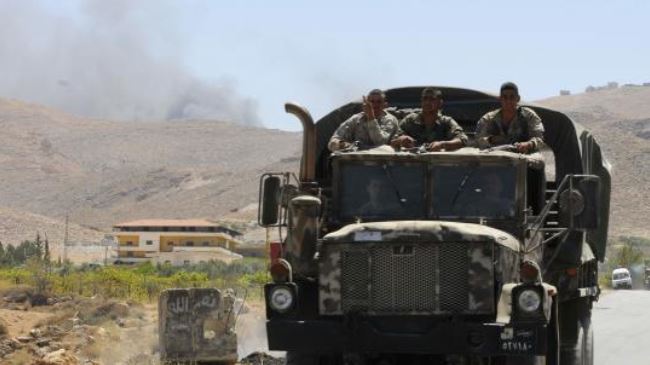 In Lebanon, clashes continue to take place between army forces and the foreign-backed Takfiri militants who have crossed over into the country from neighboring Syria.
The skirmishes come after a truce earlier this month temporarily ended days of fierce fighting between the two sides.
Mediation efforts have been fruitless as the militants have reportedly refused to release a number of captive Lebanese soldiers so far. Earlier this month, the army announced that 22 Lebanese soldiers were missing, possibly taken hostage.
Meanwhile, analysts have voiced concern that clashes might continue to take place inside Arsal until the Lebanese army has completely eliminated the armed militants in the area.
The al-Nusra Front and ISIL militants, which have been engaged in infighting as well, have been fighting with the Lebanese army near Arsal. The army has recently sent reinforcements to the area.
The conflict in Syria has spilled over into Lebanon. Northern Lebanon has been the epicenter of fierce clashes between the supporters and opponents of the Syrian government. The Takfiri militants are said to have infiltrated into Lebanon from Syria's mountainous al-Qalamoun region.
Lebanese Prime Minister Tammam Salam has said that there would be "no leniency towards the terrorist killers and no appeasement for those who violate Lebanon's territory and harm its people."