Syria
Army units eliminate terrorists in Damascus Countryside, some of them from Jabhat al-Nusra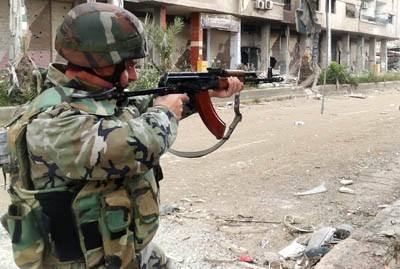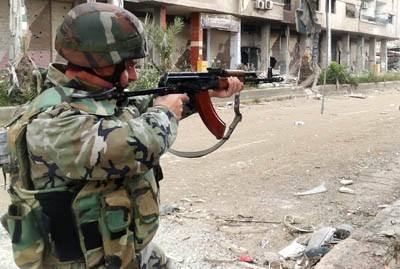 An army unit eliminated four terrorists in al-Qaboun neighborhood in Damascus Countryside, one of which was identified as Mohammad Sharifeh, while another unit clashed with terrorists in #Jobar and eliminated most of them including Marwan Abdelwahed.
An army unit pursued terrorists near al-Thanawiye roundabout and killed a number of them including Fayez al-Bekaiwi, while army operations in the Zamalka area near the southern ring road resulted in the killing and injuring of a number of terrorists including Hatem Kabboura.
In the farms of Deir Salman, al-Delbeh and al-Bahariya, army units inflicted heavy losses upon terrorist gatherings, eliminating a number of them including Farnas al-Aqra'a, Mulhem Bayram, Mana'a al-Mana'a, and Adnan al-Matar.
A special operation in al-Ebb farms in Douma resulted in destroying a terrorist hideout along with the weapons and ammo inside it, in addition to the elimination of terrorists Ala'a Taleb and Hasan Ainiye.
Army units carried out a series of operations in the town of Daraya, resulting in the elimination of 15 terrorists, five of which were from Jabhat al-Nusra, among them a Tunisian known as AbU salmo and Diya'a a-Masri, while six terrorists including Atef Qedra were killed in Enjasa area.