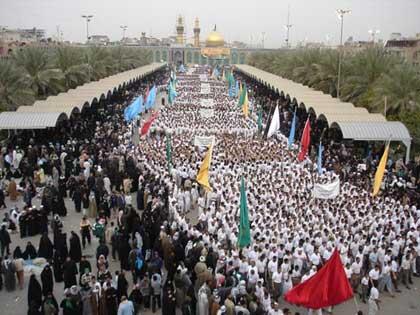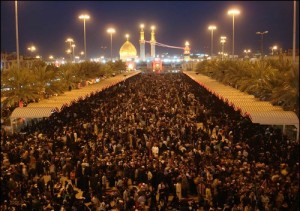 Ashoura processions were held in Iraq as millions of visitors flooded into the Holy city of Karbala amid strict security measures, Geo News reported.
Karbala provincial governor Amal al-Din al-Har told AFP that about three million pilgrims, including 200,000 from foreign countries, have come to Karbala for the rituals.
In parallel, Staff Lieutenant General Othman al-Ghanimi, commander of Al-Furat al-Awsat operations command which covers the Karbala area, said 30,000 security forces personnel were deployed at the northern, southern and eastern entrances of Karbala to protect the pilgrims.
Lieutenant Colonel Ahmed Mohammed al-Hasnawi, the command's spokesman, meanwhile said that its forces are also preparing to protect pilgrims on their way back to their homes.
Al-Har said that there will be 2,400 vehicles from various Iraqi ministries and from Karbala province to help transport pilgrims home.
"There have not been any attacks on pilgrims in Karbala province so far," Hasnawi said.
Moreover, arrangements for free meals and drinks have also been made at different places in the way of procession for mourners.
Ashoura processions were also held in small and large cities of the country.