Afghanistan
Ashraf Ghani declared winner of Afghanistan presidential vote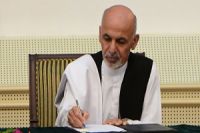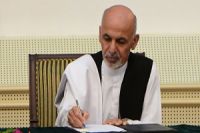 Afghanistan's Independent Election Commission (IEC) has declared former finance minister, Ashraf Ghani, as the winner of country's disputed presidential vote.
According to Press TV, the chairman of the IEC, Ahmad Yousuf Nuristani, made the announcement on Sunday shortly after Ghani and his rival, Abdullah Abdullah, signed a power-sharing deal to end months of turmoil over the election results.
Under the deal, Abdullah is due to fill the new post of chief executive officer, which will be similar to the role of prime minister.
The impasse between Ghani and Abdullah since the June 14 vote plunged Afghanistan into a crisis with both candidates claiming to have won the election, which was engulfed in allegations of massive fraud.
UN and Afghan election officials spent weeks auditing the results following the fraud claims.
The commission did not release the final vote tally from the UN-monitored audit. However, Nuristani accepted serious flaws in the election process and said the audit could not detect all voting issues.
Ghani, who has previously worked at the UN and the World Bank, is from a prominent Pashtun family.
His government will replace the administration of outgoing President Hamid Karzai, which has been in power since Washington and its allies invaded the country in 2001.