Syria
Assad after Meeting Iran's Boroujerdi: West to Lose Power in Syria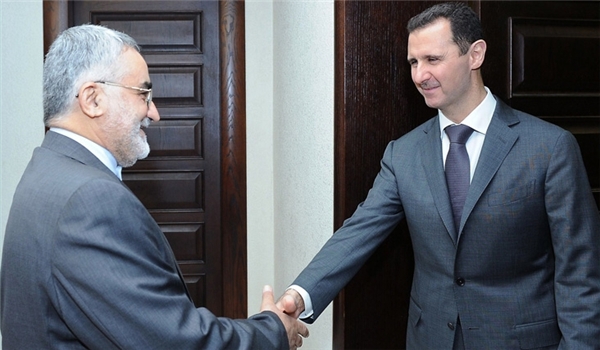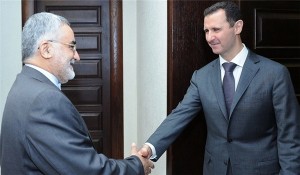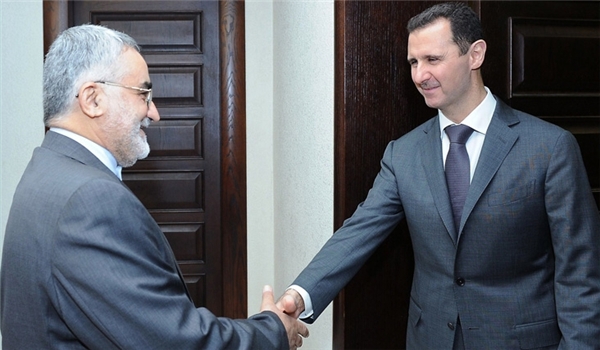 Chairman of the Iranian Parliament's National Security and Foreign Policy Commission Alaeddin Boroujerdi congratulated on Thursday Syrian President Bashar al-Assad on his landslide victory and reelection.
Assad, BoroujerdiBoroujerdi discussed with Assad bilateral ties, regional developments and the recent presidential election in the country, according to Fars news agency. He underlined the necessity of formation of a joint committee to rebuild Syria.
Boroujerdi arrived in Syria at the head of a large delegation of Iranian and foreign lawmakers to monitor the Presidential vote on Tuesday. The foreign delegations approved election standards after monitoring the vote in several cities.
Parliamentary delegations from 30 states were in Tehran on Sunday to discuss the situation in Syria in the 2nd Friends of Syria conference.
For his part, President Assad reaffirmed commitment to the outcome of the election. "From now on the Western supporters of terrorist groups will gradually lose their power in Syria," President Assad said.
He hailed national turnout for the election despite efforts by certain governments to hamper the sound and successful course of the voting, Fars said.
On Wednesday, the Iranian Foreign Ministry, in a statement, praised the Syrian nation's massive participation in the presidential election, and called on the world states and international bodies to respect the results of the election.
"Undoubtedly, this election, which was held with a competitive approach and within the framework of democratic components, heralds a new stage of stability and national reconciliation in the country," the statement said.