Syria
Assad rejects overseas solution to crisis, blasts West's dishonesty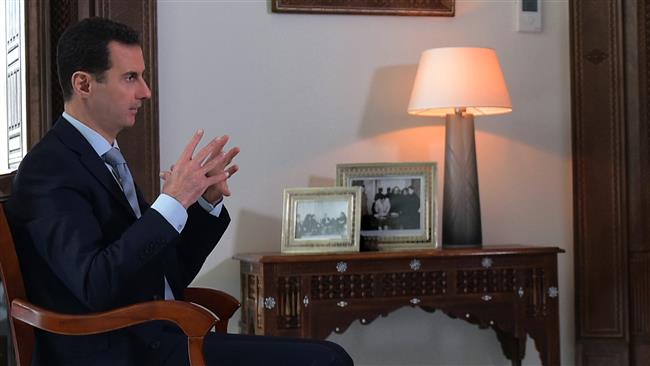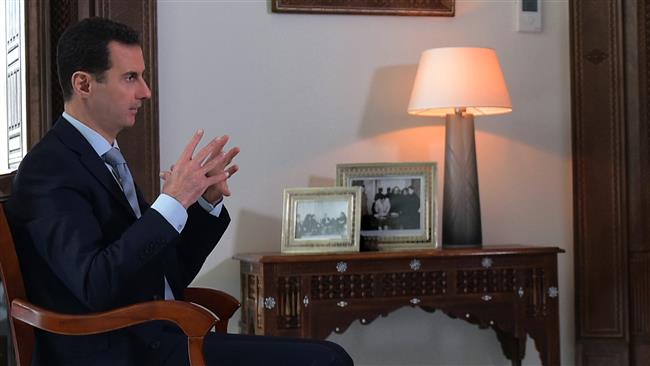 Syrian President Bashar al–Assad says the West is "dishonest" and pursues policies far removed from the "principles" of international law and the United Nations.
"The most important lesson we have learned, but I suppose we knew it all along, is that the West is not honest…It is impossible to rely upon the West to solve any issue," President Assad said in an interview with Sputnik published on Sunday.
He added that countries should be able to choose "friendly states" which will "stand by them" during times of crisis such as the one that has left over 470,000 Syrians dead and 1.9 million more injured since 2011.
Assad went on to wish that no other country be forced to endure what his homeland is going through.
"We had to endure inhumane suffering. However, we live in a world where there is no international law or morality in politics at present. Anything can happen anywhere on our planet," he said.
Assad further spoke of the dangers that could arise from "any manner of fanaticism, either religious, political, or obsession with any idea."
"Based on our experience in Syria…It is necessary to avoid fanaticism when building societies. It is the duty of the state, as well as the responsibility of all the existing elements of society and every citizen's duty," he said.
The Syrian president also stressed that in the time of crisis a country should depend on its people while taking their "customs and traditions" into account.
"The solution cannot come from overseas. Friends can come to you from abroad to help, as it has happened today: from Russia and Iran. However, if there is no internal will and good relations between the people and the state, it is impossible to find a solution," he said.
Assad made the remarks as efforts were underway to dismantle Takfiri factions in Syria and its eastern neighbor, Iraq.
A Russia and US brokered "cessation of hostilities" which excludes the Daesh Takfiri terrorist group and al-Nusra has been in place in Syria for over a month.