Lebanon
Assad supporters, opponents clash in Lebanon's Tripoli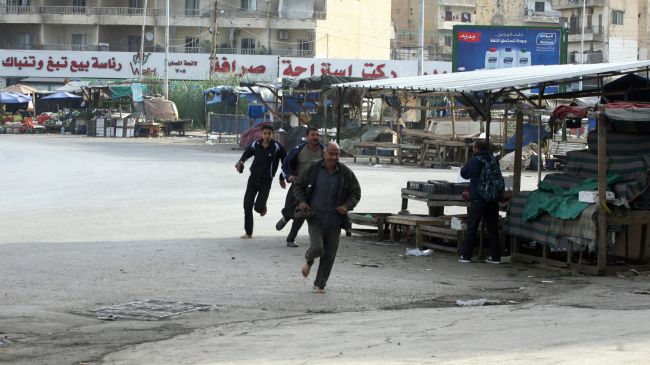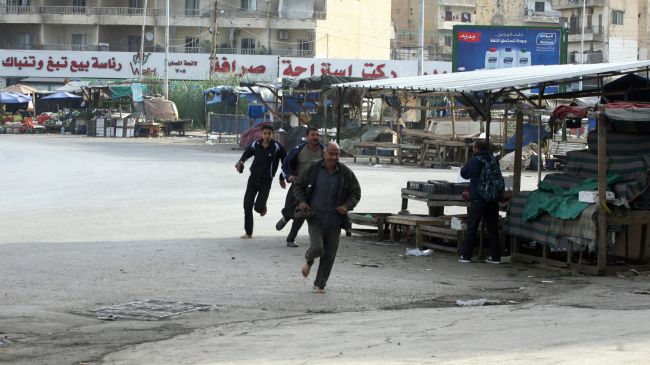 Fresh clashes have erupted between supporters and opponents of Syrian President Bashar Assad in the Lebanese city of Tripoli.
On Sunday, supporters and opponent of the Syrian government clashed in the city's Jabal Mohsen neighborhood following a protest rally against extremists who support militants in Syria.
Reports say that the Lebanese army has intervened, trying to end the violence in the city.
While Bab al-Tabbaneh residents support militants fighting against the government of President Assad, the inhabitants of neighboring Jabal Mohsen are loyal to Assad.
Tripoli has been the scene of fierce clashes between the supporters and opponents of the Syrian government since the beginning of the unrest in Syria almost three years ago.
According to the United Nations, more than 100,000 people have been killed and millions displaced due to the turmoil in Syria.
New clashes broke out in Jabal Mohsen on January 2, 2014, leaving one person dead.
On December 1, 2013, nine people were killed when fierce clashes erupted between the two sides.
On October 28, 2013, two people were killed and dozens injured in similar clashes in the city.
Three people were also injured in clashes which erupted in Tripoli in August last year.