Syria
Assad: Talks Don't Mean to Stop Fighting Terrorism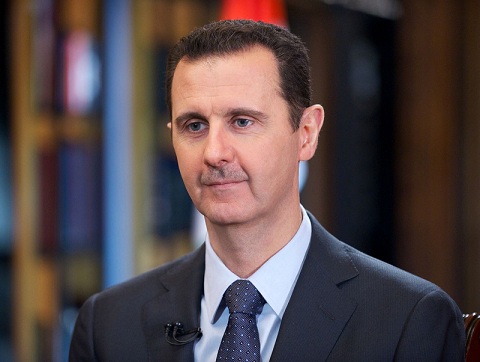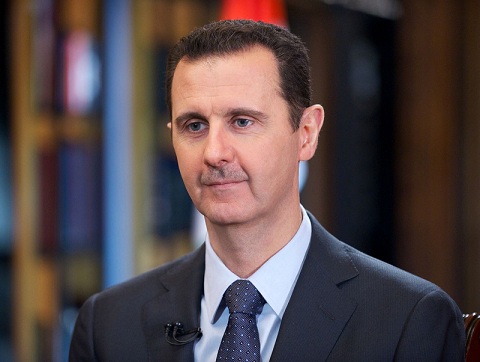 As he said he supports peace talks aimed at finding solution to the Syrian crisis, President Bashar al-Assad stressed that negotiations don't mean to stop fighting terrorism.
In an interview with Agence France Presse (AFP), Assad said the Syrian government has "fully believed in negotiations and in political action since the beginning of the crisis."
"However, if we negotiate, it does not mean that we stop fighting terrorism. The two tracks are inevitable in Syria."
Speaking at his office in Damascus on Thursday, Assad has vowed to retake the entire country but warned it could take a long time.
He said his government's eventual goal was to retake all of Syria, noting: "regardless of whether we can do that or not, this is a goal we are seeking to achieve without any hesitation," he said.
"It makes no sense for us to say that we will give up any part," Assad added.
The Syrian president said it would be possible to "put an end to this problem in less than a year" if opposition supply routes from Turkey, Jordan and Iraq were cut."
But, if not, he said, "the solution will take a long time and will incur a heavy price."
Talking about the major offensive under way in the northern province of Aleppo, Assad said it was aimed mainly at severing the Takfiri insurgents' supply route from Turkey.
"The main battle is about cutting the road between Aleppo and Turkey, for Turkey is the main conduit of supplies for the terrorists," he said.
Assad said he saw a risk that Turkey and Saudi Arabia, key backers of the opposition, would intervene militarily in Syria.
He also addressed the massive flow of refugees from his country, saying it was up to Europe to stop "giving cover to terrorists" so that Syrians could return home.
Assad said the blame for the refugees influx lay at Europe's feet.
"I would like to ask every person who left Syria to come back," he said.
"They would ask 'why should I come back? Has terrorism stopped?'"
Instead, he urged Europe's governments "which have been a direct cause for the emigration of these people, by giving cover to terrorists in the beginning and through sanctions imposed on Syria, to help in making the Syrians return to their country."
Meanwhile, the Syrian president Assad rejected UN allegations of regime war crimes, describing them as politicized and lacking evidence.