Syria
Assad: Targeting Teachers Proves Syrians Are in War against Ignorance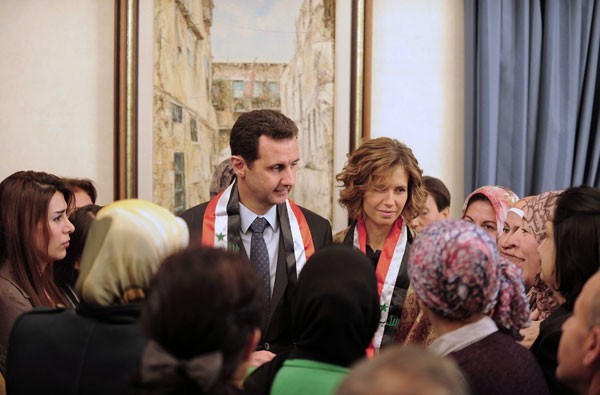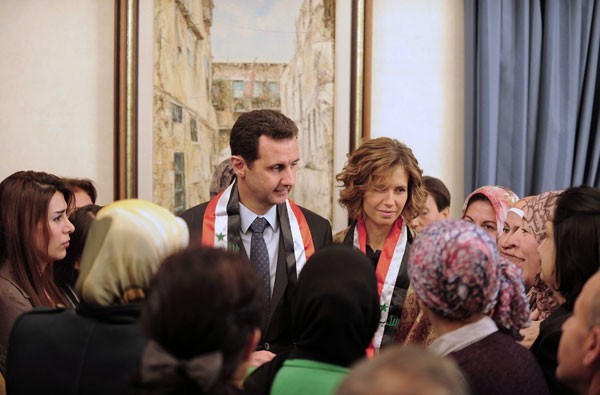 Syrian President Bashar al-Assad stressed that targeting the teachers in the crisis-hit country proves that the Syrians are in a war with ignorance.
On the occasion of Teacher's day, Assad and the first Syrian Lady, Mrs. Asmaa al-Assad received a number of teachers who were threatened by the armed terrorist groups but continued fulfilling their teaching duties.President Assad and his wife Asmaa
The Syrian leader congratulated the teachers on their day and hailed the great sacrifices offered by the educational sector in Syria during the crisis, official news agency, SANA reported.
He said that targeting teachers and schools has revealed the "reality of those who are waging the war on Syria and proved that the Syrians are involved in a war against ignorance and obscurantism which pose threat to the Syrian society and the upcoming generations."
Assad pointed out that the steadfastness of the Syrian people with all their spectrums, particularly teachers, is one of the most important elements for protecting Syria, according to SANA.
He lauded the courage of the teachers who were not terrified by the threats of the armed terrorist groups and "who were aware, through their high national and humanitarian feelings."