Syria
Assad: "They have 1,000 recruits every month in Syria and Iraq"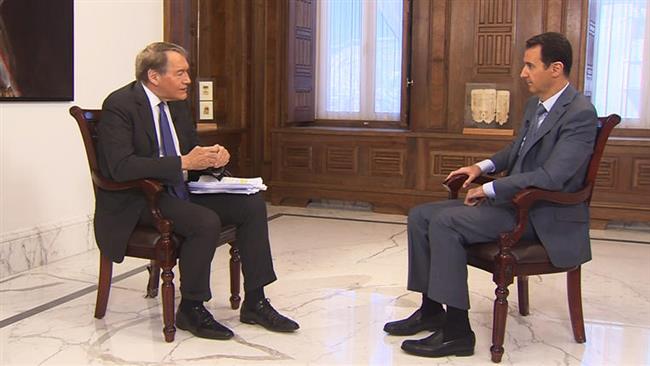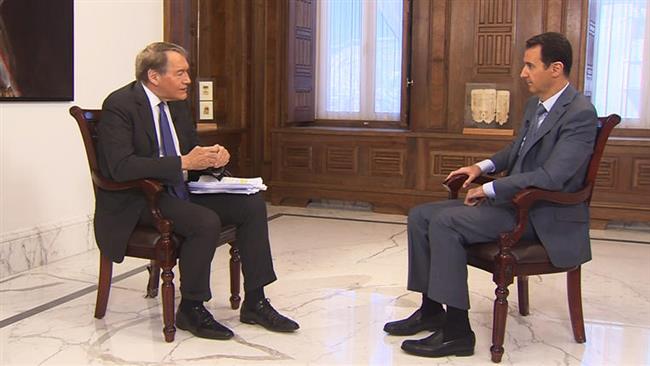 Syrian President Bashar al-Assad asserts that US-led airstrikes against the ISIL group have not only not pushed back the Takfiri terrorists, but on the contrary, they have increased in number in the region.
The ISIL terrorists have "expanded since the beginning of the strikes," Assad said in an interview with Charlie Rose broadcast Sunday on CBS's "60 Minutes."
"Some [Americans] wants to sugarcoat the situation…to say that it's getting better…'ISIS is being defeated' and so on," Assad said. "Actually, no, you have more recruits."
The Syrian president noted that certain estimates show "they have 1,000 recruits every month in Syria and Iraq" adding the group is recruiting even "in Libya."
In addition, many other al-Qaeda affiliates "have announced their allegiance" to the ISIL militants, he added.
The ISIL terrorists, who were initially trained by the CIA in Jordan in 2012 to destabilize the Syrian government, now control large parts of Syria and Iraq.
The US and its allies have carried out more than 800 airstrikes in Syria, but the campaign has not prevented the ISIL group from expanding its control in the war-torn country. This has caused some Republican lawmakers to question the US strategy and push for a small force inside Syria to lead the offensive on the ground.
In December, 2014, Congress granted the Pentagon authority to train the so-called moderate militants, a $500 million venture which would involve about 1,000 US troops being deployed to Saudi Arabia, Turkey and Qatar.
On Friday, the Pentagon said it had selected the first 400 so-called "moderate" Syrian militants to be trained to battle against ISIL in the Arab country, with a target date set as early as September for them to join the fight.
Army Col. Steve Warren, a Pentagon spokesman, said the 400 militants were chosen from among 2,200 and the US is currently "compiling big data" on them.
Warren stated that the 2,200 militants were recommended mainly by "tribal leaders and Free Syrian Army leaders we have been dealing with for some time," referring to the foreign-backed insurgent group operating in Syria.
Warren said that over 350 American troops have arrived in Turkey and other neighboring countries in preparation for the training.
The United States plans to finish the training of 3,000 Syrian militants by the end of 2015 and an additional 5,000 by next April, he noted.