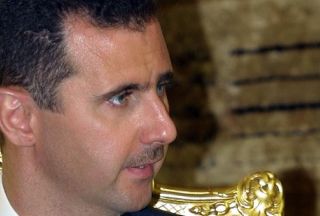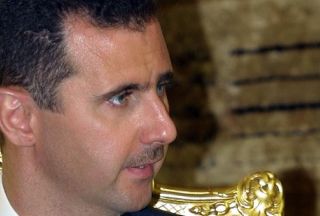 In line with efforts for the restoration of peace and stability in Iraq, Syrian President Bashar al-Assad calls on Iraqi leaders to break a four-month coalition stalemate and form a government.
Speaking in a meeting with Iraqi Shia cleric Moqtada Sadr in Damascus, President Assad expressed concern about the consequences of the Iraqi officials' failure in forming a government.
"Any delay to form a government will have a negative impact on the situation in Iraq," the Syrian president was quoted by SANA news agency as saying on Saturday.
The Syrian leader also stressed that a new Iraqi cabinet should be set up "as soon as possible."
Sadr, for his part, praised Syria for its support of the Iraqi people and "for working in favor of security and stability in Iraq."
The call by Assad comes as earlier last month, the Syrian president urged political groups in Iraq to reach a unified stance in forming a national unity government, saying the move would serve the interests of the Iraqi people.
The war-torn country reached a political deadlock after the al-Iraqiya alliance led by former Premier Iyad Allawi narrowly won the March parliamentary elections by securing 91 seats — only 2 seats more than Prime Minister Nouri al-Maliki's State of Law coalition.
A coalition government is yet to be formed as no bloc has managed to achieve the outright majority in Iraq's 325-seat parliament in order to form a government.
In June, Maliki's State of Law and the Iraqi National Alliance came together to form a new government. However, they are still four seats short of the overall majority required by law.
Meanwhile, Allawi — who argues that his winning bloc should have the mandate for leading Iraq's next government — has warned that attempts to exclude his party could provoke sectarian violence in the country.
Earlier on Monday, Iraqi legislators extended an inaugural parliamentary session by two weeks to give political leaders a chance to form a government.