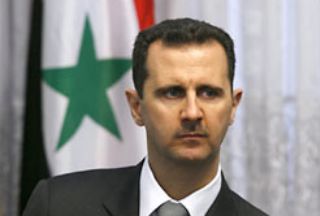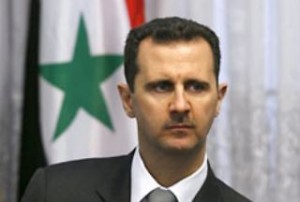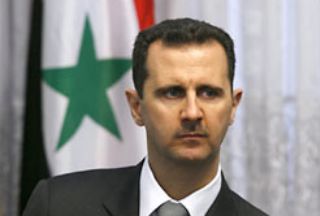 Syrian President Bashar al-Assad has warned that Israel's deadly attack on a Gaza-bound flotilla has increased the chances of a new war in the Middle East.
The decision of the "pyromaniac government" of Israel to attack the flotilla ruined the prospects for peace in the region, Assad told the BBC on Thursday.
Asked if the Israeli attack on the six-ship aid convoy had increased the chance of war in the Middle East, Assad said: "Definitely, definitely."
"When you don't have peace, you have to expect war every day, and this is very dangerous," he said.
"It [the attack] proved that this [Netanyahu's] government is another pyromaniac government, and you cannot achieve peace with such [a] government," the Syrian president said.
Asked about Syria's new business relations with the US, he expressed happiness with the development.
Assad, however, stressed that Iran will remain his country's ally, despite Washington's promise to lift its 5-year sanctions against Syria if it ended its ties with Iran.
Israeli forces on May 31 attacked the multinational Freedom Flotilla relief mission, which had set sail to break Tel Aviv's siege of the Gaza Strip. The assault in international waters left at least 20 human rights campaigners dead and over 40 other injured.