Middle East
Syria
Assassination A Typical US Policy Tool: Assad
Syrian President Bashar al-Assad rebuked his US counterpart, Donald Trump, for his earlier intention to kill the Syrian leader, saying assassination is nothing new but rather a typical policy tool of America.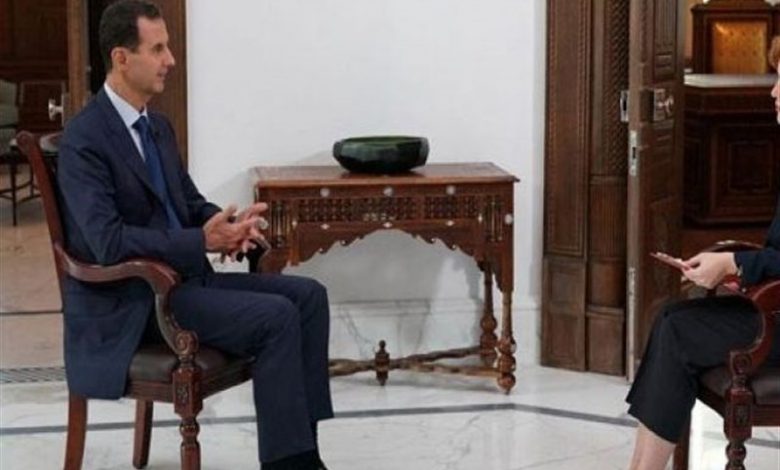 He was reacting to Trump's open confession last month that he intended to have Assad assassinated after an alleged chemical attack in 2017 that Washington blamed on Damascus but reversed his decision due to purported opposition by the then-secretary of defense, James Mattis.
"Assassination is American modus operandi. That is what they do all the time — for decades, everywhere, in different areas in this world. This is not something new," Assad said in an interview with Russia's Sputnik published on Wednesday.
The Syrian president said the existence of US-plotted assassination plans is "self-evident" and has "always existed, for different reasons."
"We have to expect this in our situation in Syria. With this conflict, with the Americans — they occupy our land and they are supporting the terrorists — it is expected. Even if you do not have any information, it should be self-evident," Assad said.
The Syrian leader noted that assassination attempts are the general behavioral specificity of the US, saying, "nothing will deter the United States from committing these kinds of vicious actions or acts unless there is an international balance where the United States cannot get away with its crimes."
"Otherwise, (the US) is going to continue these kinds of acts in different areas and nothing would stop it," the Syrian president said.
Asked if he knew of any other assassination attempts during his presidency, Assad said "I did not hear of any attempt, but as I said, it's self-evident that you have many attempts, or maybe plans, to be more precise."
The US President's confession last month actually contradicts his 2018 statement that Assad's assassination had "never been contemplated."
The claim was raised in a book written by American reporter Bob Woodward, which in 2018 was dismissed by Trump as "total fiction."
On April 4, 2017, an alleged sarin gas attack was reported in the town of Khan Shaykhun in Syria's Idlib Province, purportedly killing more than 80 people. Western countries quickly blamed Damascus, with the US launching a missile attack against Shayrat Airbase in Syria's Homs Province on April 7, 2017.
Washington claimed that the air field had been the origin of the chemical attack. Damascus, however, said the Khan Shaykhun incident was a fabrication to justify foreign intervention.
The Syrian government surrendered its stockpiles of chemical weapons in 2014 to a joint mission led by the United Nations (UN) and the Organization for the Prohibition of Chemical Weapons (OPCW), which oversaw the destruction of the weaponry.
However, Western governments and their allies have not stopped accusing Damascus of conducting chemical attacks.