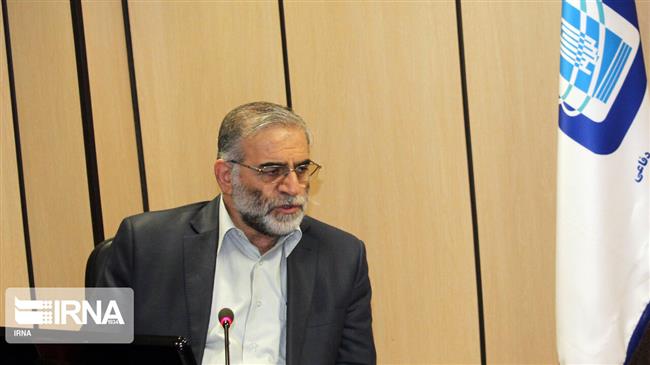 The assassination of prominent Iranian nuclear scientist Mohsen Fakhrizadeh in a terrorist attack near the capital Tehran has led to the pouring of condolences and condemnations from anti-Israel resistance groups over the brutal incident.
Hezbollah Deputy Secretary General Sheikh Naim Qassem said on Friday evening that Tehran reserves the right to show harsh response to those responsible for the targeted killing of the senior scientist.
"We condemn this heinous attack and see that the response to this crime lies between the hands of concerned officials in Iran," Sheikh Qassem said in an interview with Lebanon-based and Arabic-language al-Manar television network.
Sheikh Qassem added that Fakhrizadeh was killed by those who are "sponsored" by the United States and the Israeli regime, emphasizing that his assassination falls within the framework of acts of aggression against Iran and the region.
The senior Hezbollah then dismissed speculations about a military onslaught on Iran, noting that any war against the country will set the entire Middle East on fire.