Africa
Iran
Leaders of Ummah
Middle East
At Iran event, Nigeria urged to release Sheikh Zakzaky
Senior Iranian authorities and human rights groups converged on Tehran for a press briefing during which they condemned the unlawful detention of Sheikh Ibrahim al-Zakzaky and his wife Muallima Zeenah in Nigeria. They also marked the fourth anniversary of the 2015 Zaria Massacre, where over 345 people were killed at the hands of the Nigerian army.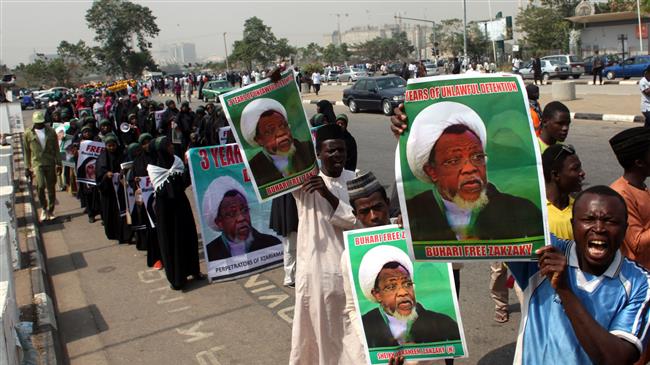 During the press conference, officials called on the international community, especially the International Criminal Court in The Hague, to take action and hold the Nigerian government to account for its crimes against the Islamic Movement and its supporters.
Speaking to Press TV, the head of the Ahl al-Bayt World Assembly said Sheikh Zakzaky and his wife were both shot and abducted without charge, their three sons were murdered in the attack, and their home was destroyed. This is while the West did nothing about it.
Ayatollah Ramezani added the majority of the deaths were caused by gunshots fired by soldiers. He said some were burnt alive or hacked to death. He called for justice for the victims.
Back in August, Sheikh Zakzaky and his wife traveled to India to receive medical treatment as his health condition was deteriorating in detention. But India refused to provide them with treatment due to pressure from the Nigerian government. Nigerian authorities have transferred Sheikh Zakzaky and his wife to a prison where many detainees have so far died due to a lack of medical attention. They have been kept in custody along with a large number of followers ever since.