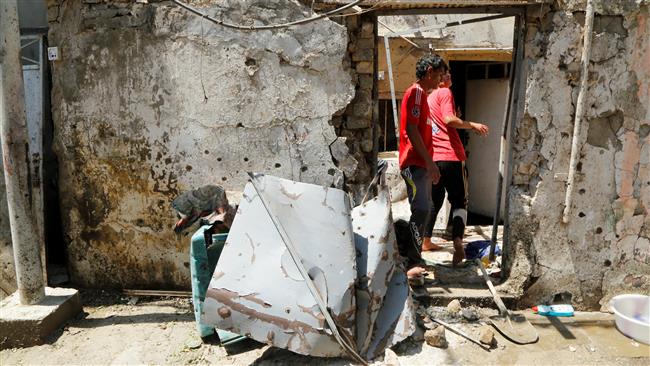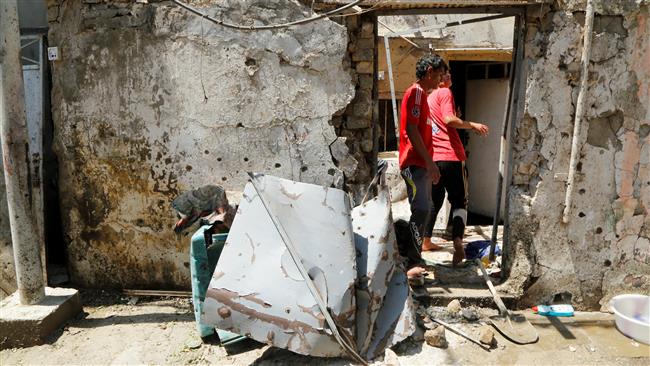 At least 24 people have been killed and scores of others injured in bombing attacks in the north and northeast of the Iraqi capital of Baghdad.
A car bomb exploded at a market in northeast Baghdad on Monday, killing at least 11 people and injuring some 14 others. Two cars laden with explosives were to target a police station, but security forces foiled one of the attacks.
In another incident, a car bomb killed 10 people in a northern Baghdad neighborhood. Twenty four people were also wounded in that attack.
A third explosion occurred when a motorcycle rigged with explosives was blown up in Baghdad's Sadr City on Monday. At least three person have been reported killed in the blast. Ten people were also injured.
The attacks on Monday came as Iraqi commanders said their forces have entered Fallujah in a major victory against Daesh militants.
The city, located about 40 miles west of Baghdad, is one of the last major Daesh strongholds in Iraq.
The attacks were the latest in a new spate of bombings to have hit the Iraqi capital over the recent past. Daesh has claimed responsibility for most of the attacks.
Iraqis say Daesh is trying to make up for its loss of ground to Iraqi security forces over the past months.
New estimates by the government show Daesh now controls only 14 percent of Iraqi territory, down from the 40 percent it held in 2014, with top officials vowing to clear the entire Iraqi soil from militants in 2016.