Africa
At least 10 people die in attack on Somali parliament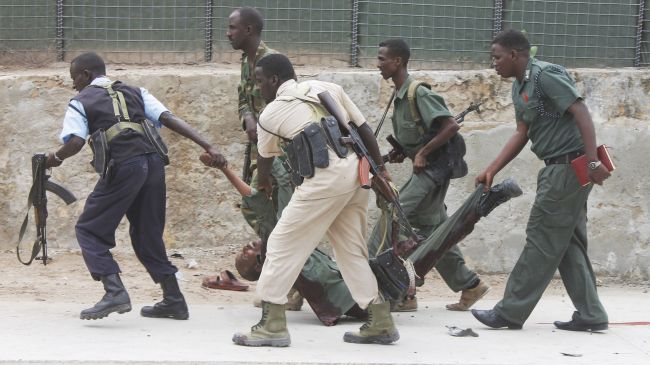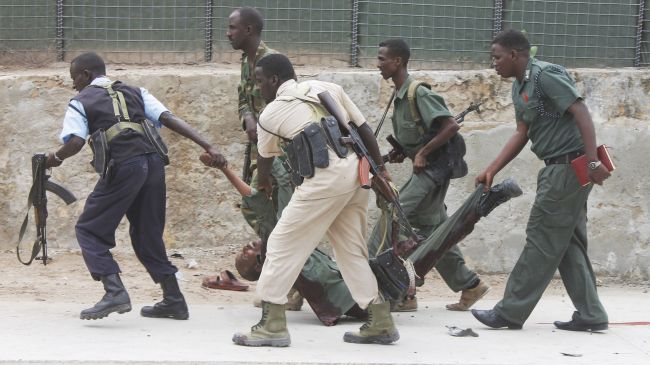 At least ten people have been killed after armed assailants carried out an attack on Somalia's parliament building in Mogadishu, police say.
The assailants detonated two bombs as they tried to break into the parliament compound in the capital on Saturday.
Heavy gunfire rang out following the massive explosions, while lawmakers were inside the building.
One Somali MP said the army had failed to protect legislators.
"The enemy can now access everywhere," said legislator, Mohamed Nor.
At least four security guards and six gunmen were killed and several others, including two lawmakers, were injured.
Al-Shabab fighters have claimed responsibility for the attack.
The group has conducted similar attacks in Mogadishu, including those targeting the city's main court complex and the presidential palace.
Somalia has been gripped by deadly violence, including attacks against aid workers in the past months.
Back in June 2013, fighters loyal to the al-Shabab group attacked a fortified UN compound in central Mogadishu. The assault left more than 15 people dead.
Al-Shabab fighters have been pushed out of Mogadishu and other major towns in Somalia by the African Union Mission in Somalia (AMISOM), which is made up of troops from Uganda, Burundi, Djibouti, Sierra Leone and Kenya.
Somalia did not have an effective central government from 1991 to August 2012. In September 2012, Somali lawmakers elected Hassan Sheikh Mohamud as the new president of Somalia.