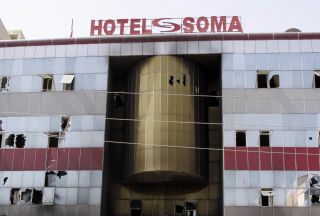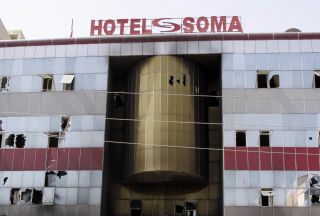 Iraqi officials say that a fire at a hotel claimed the lives of at least 29 people, including women, children, and foreigners.
The incident took place at the Soma Hotel in the central area of the northern city of Sulaimaniya Thursday night, Reuters reported.
Officials said on Friday that at least 22 people were also hurt in the fire.
"The official final death toll is 29 killed and 22 wounded," said Brigadier Najim-Eldeen Qader.
"Last night there was chaos at the hospital because of the large numbers of casualties. This could explain the mistake that happened in the death toll."
Earlier, Iraqi officials put the death toll at 40 people killed and 23 others injured.
Four Americans were among those killed, hospital officials said, AFP reported.
Some visiting telecommunications engineers from Sri Lanka, the Philippines and Cambodia also died in the incident, according to their company chairman.
A local authority ruled out possibility of a terrorist act, saying that most probably it was due to an electrical fault.
At least three of the victims died jumping from the third floor of the five-story hotel to escape the flames, according to an official.
"Most of the people who were killed were choked because of the smoke. They could not get out," said Dr. Reqot Hama-Rasheed, head of the health department in the city.