Afghanistan
Asia-Pacific
At Least 32 Martyred in Twin Blasts at Afghan Shia Majority Mosque
A double explosion at a Shiite mosque in Afghanistan's southern city of Kandahar during Friday prayers has left multiple casualties, according to witnesses, with victims being transported to hospital in ambulances and cars.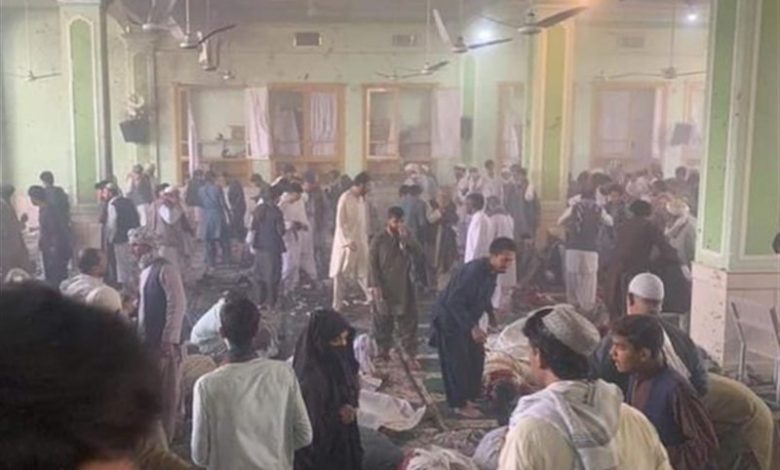 Two explosions hit the Imam Bargah Fatimiah mosque while Shiite worshippers were gathering at a packed Friday prayers, leaving local media reporting multiple casualties, although the exact number is not yet known and expected to rise.
Some media outlets reported that at least 32 people were killed and over 50 were injured, also adding that at least three explosions took place at the entrance to the mosque.
The cause of the blasts have not been confirmed but it is thought to have been a suicide bombing.Volume 90%
If that is the case, it would mark the second suicide bombing in Afghanistan in recent weeks, with Deash (ISIL or ISIS) terrorists having taken responsibility for an explosion in Kunduz last week.
Reacting to the blasts, Taliban's Interior Ministry spokesman Saeed Khosti said, "A number of our compatriots were killed and wounded in today's explosion at the Imam Bargah Shiite Mosque in Kandahar."
He said Taliban special forces were present at the site of the blasts and that the perpetrators would be punished.
Kandahar has been under the Taliban's control since August 13, as the group swiftly gained territory across Afghanistan ahead of their ousting of the country's government.