Syria
At least five killed, seven injured as bomb rocks Syria's Hasakah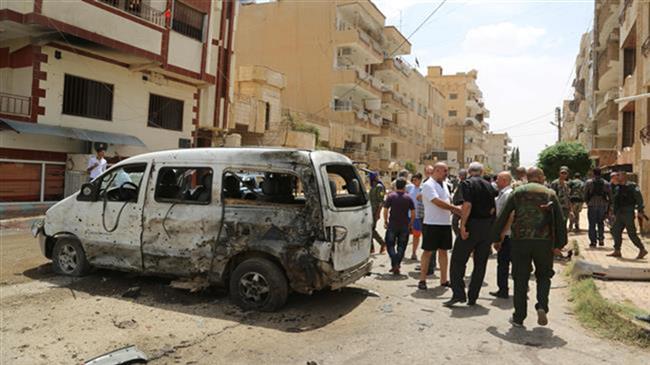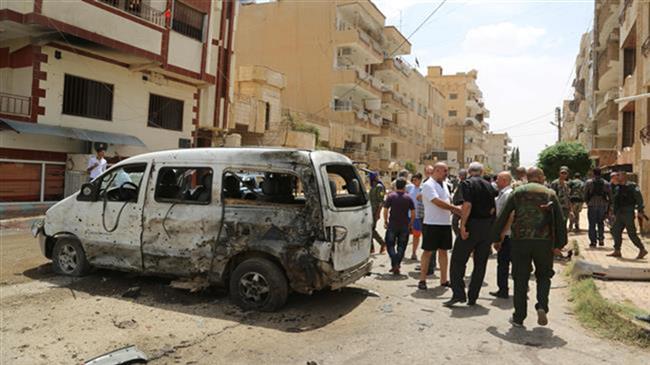 At least five people have been killed by a car bomb in Syria's northeastern Hasakah province.
According to Syria's official news agency SANA on Sunday, at least seven people were also injured in the blast, which shook the al-Gharbi neighborhood of the town of Qamishli.
The so-called Syrian Observatory for Human Rights reported that "an explosion went off inside a car in the city's al-Gharbi neighborhood."
Qamishli is mostly controlled of Kurdish forces, although Syrian government forces have a limited presence in the city's "security quarter."
The city has been hit by car bomb attacks on multiple occasions during the seven-year conflict in the country, most of which have been claimed by Daesh.
Kurds: Deal reached with Damascus for support in AfrinAccording to senior Kurdish official on Sunday, an agreement has been reached with the Syrian government over troops entering Afrin to help with repelling Turkish forces.
Badran Jia Kurd told reporters that government forces would be deployed on several border locations and could enter the region over the next few days.
Turkey has been waging "Operation Olive Branch" against Syria's Afrin region since January 20 in a bid to eliminate the US-backed People's Protection Units (YPG), which forms the backbone of the SDF. The Turkish government views the YPG as a terror organization and the Syrian branch of the outlawed Kurdistan Workers' Party (PKK). The latter has been fighting for an autonomous region inside Turkey since 1984.
The announcement come a few weeks after Kurdish authorities in the Afrin district appealed to the government of President Bashar al-Assad to send troops and help defend them against the Turkish incursion in line with protecting Syria's sovereignty.
The Syrian government has given a degree of authority to the Kurdish regions to run their own affairs in the face of a foreign-backed militancy. The US, however, has used the vacuum to establish a foothold in those regions with the help of militants.
"We can cooperate with any side that lends us a helping hand in light of the barbaric crimes and the international silence," Jia Kurd noted.
Jia Kurd added the agreement with the Syria government was purely military and that no border political agreements had been yet reached.
"When it comes to the political and administrative matters in the region, it will be agreed upon with Damascus in the later stages through direct negotiations and discussions," he said.