Economy
Athens mayor attacked over job cuts tied to Greece bailout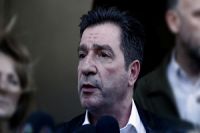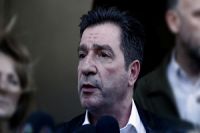 Greek staff unionists have physically assaulted Athens Mayor Giorgos Kaminis amid protests against job cuts tied to Greece's bailout, officials say.
The mayor's office said Kaminis was "physically attacked" on Sunday while he was leaving a Confederation of Greek Municipalities (KEDE) meeting, where he held discussions about the austerity measures and their affects on thousands of municipal employees.
Kaminis was checked into hospital where he was treated for minor injuries.
After leaving hospital, a statement was issued by the mayor's office, who blamed the attack on the Panhellenic Federation of Employees in Municipalities (POE-OTA) union and its president, Themis Balasopoulos, and accused Balasopoulos of leading its members "down a dangerous road."
In response, POE-OTA has condemned the assault, blaming provocateurs for the attack and saying it was "damaging for the just fight of local authority workers."
The latest protests come as Greece is close to reaching a deal with its international lenders in hope to draw 8.1 billion euros (about $10.4 billion) in promised funding from the European Union and the International Monetary Fund (IMF).
Greece agreed last week to transfer some 4,000 municipal officers to the police force, a cost-cutting move which unionists fear will lead to many layoffs.