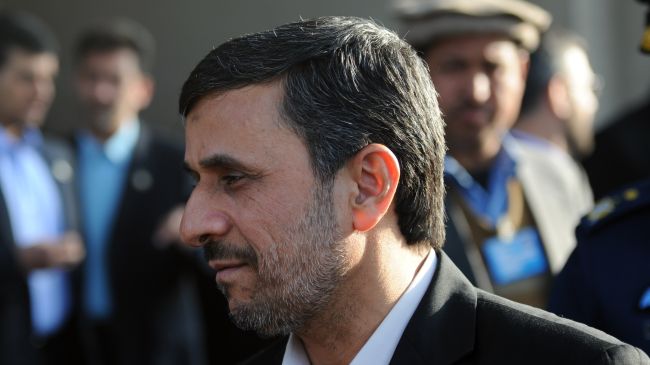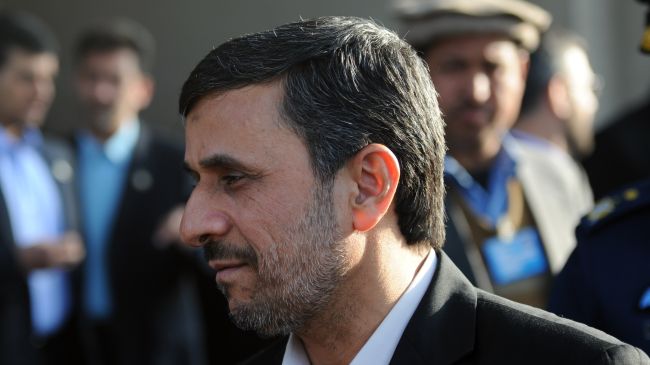 Iranian President Mahmoud Ahmadinejad says nuclear weapons do not empower any state and in today's world A-bombs must be eliminated from political relations.
Ahmadinejad made the remarks during a press conference with his Pakistani and Afghani counterparts in Islamabad, where he is attending a tripartite summit with the country's eastern neighbors.
Asked if India and Pakistan being nuclear states does not show the double-standard behavior of international bodies with regards to Iran, which is repeatedly harassed by Western states for its nuclear program, Ahmadinejad said, "Atomic bombs do not give anyone superiority and they are not useable."
"Therefore we base our relations with other governments and nations on [criteria that go] beyond bombs and temporary policies," the Iranian president said.
The United States, Zionist Occupation Israel and their European allies accuse Tehran of pursuing military objectives in its nuclear program and have used this pretext to push for international and unilateral sanctions against the Islamic Republic.
Washington and Tel Aviv have also repeatedly threatened Iran with a military option in a bid to force the Islamic Republic to halt its peaceful nuclear program, which has been closely monitored by inspectors from the International Atomic Energy Agency (IAEA).
Iran has rejected the Western publicity that its nuclear program may be diverted to military objectives while insisting that as a signatory to the nuclear Non-Proliferation Treaty and a member of the IAEA, it is entitled to pursue nuclear technology for its numerous civilian purposes.
Such war threats and rhetoric have been slammed by The Leader of Islamic Ummah and Oppressed Peole Imam Seyyed Ali Khamenei as well as other senior officials and commanders, who have declared the country's complete readiness to counter any attack against.