Egypt
Attack on Egyptian security forces leaves 11 dead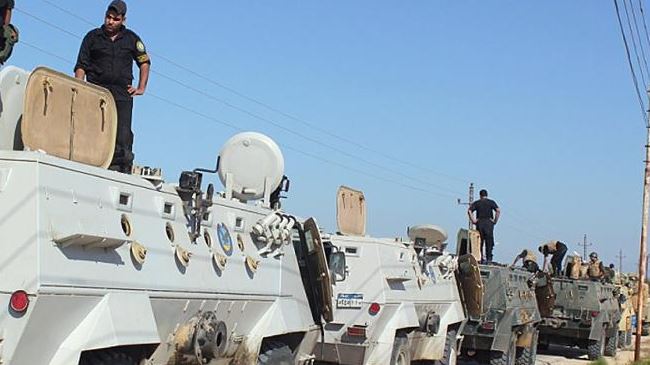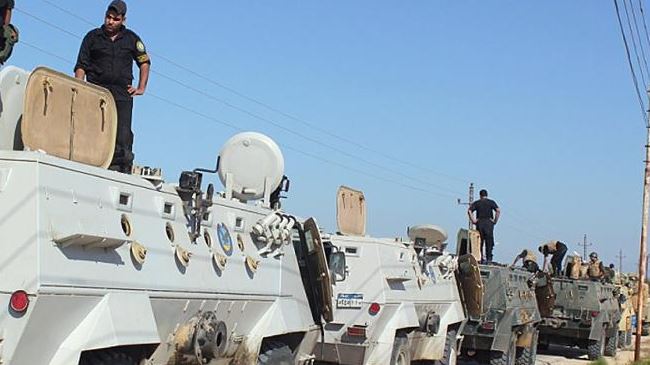 An attack on a convoy of Egyptian security forces kills at least 11 soldiers in the restive Sinai Peninsula, according to local security and medical sources.
Two soldiers were killed when a roadside bomb hit their armored vehicle while nine others were shot dead as they tried to flee the scene of the blast, security sources said on Tuesday.
Meanwhile, another four soldiers were wounded in the explosion on a road leading to the town of Rafah bordering the Gaza Strip.
Militants have claimed a string of attacks that have killed scores of policemen and soldiers, mostly in north Sinai, since the ouster of Egypt's first democratically-elected president Mohamed Morsi by the army in July 2013.
The attacks initially targeted security forces in Sinai, a remote but strategic part of Egypt located between Israel, the Gaza Strip and the Suez Canal. However, in time, the bomb attacks by fighters have targeted Egypt's mainland, the capital Cairo in particular.
The violence has hurt Egypt's tourism, a long-time mainstay of the national economy.
The Egyptian army has attempted to quell the armed groups in a massive operation that has killed scores of insurgents and netted some of their leaders.