Syria
Attack on Syria would engulf entire region, Iran warns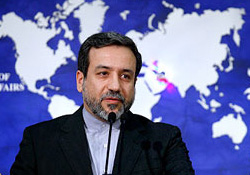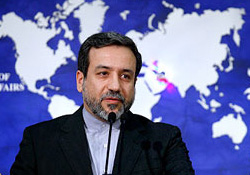 Iran has once again warned against the severe repercussions of any military action against Syria, saying that the consequences of such a move would not be restricted to Syrian borders, engulfing the entire region.
"Our region and the Middle East region is in a critical situation and needs peace, restraint, and tolerance," Iranian Foreign Ministry spokesman Abbas Araqchi told reporters on Tuesday.
He added Tehran is in consultation with different parties to immediately hold Geneva II conference on Syria to find a political solution to the civil war in the country.
He also dismissed as baseless the claims that the Bashar Al-Assad government used chemical weapons against its people, saying that he was confident that terrorist groups had conducted the gas attack.
Hundreds of people died in Damascus suburbs in what appears to have been the worst chemical weapons attack since Iraqi leader Saddam Hussein fatally attacked the Iranian people by chemical weapons in 1988.
UN investigators have entered Syria to inspect the Mouadamiya suburb, one of at least four neighborhoods hit by the poison gas before dawn last Wednesday.
U.S. Secretary of State John Kerry delivered a speech at the State Department on Monday, saying that the information from Syria shows that chemical weapons were used in the country. He further said that President Barack Obama was consulting with allies before he decides on how to respond.
Kerry also suggested that the U.S. was moving closer to a military response after consulting its allies.
Russia says rebels may have been behind the chemical attack. Foreign Minister Sergei Lavrov said any intervention in Syria without a Security Council resolution would be a grave violation of international law.
However, British Foreign Secretary William Hague said the West could act on Syria even without full UN Security Council backing.
Elsewhere in his remarks, Araqchi recounted a telephone conversation between Iranian Foreign Minister Mohammad Javad Zarif and his Turkish counterpart Ahmet Davutoglu during which Zarif said what is going on in Syria is in favor of the Zionist regime.
Araqchi added that secret efforts are underway to make the Syrian government a scapegoat and punish it by a military attack.
He also said there was proof that Syrian rebels have used chemical weapons, adding that Russia had submitted its evidence to the UN Security Council.