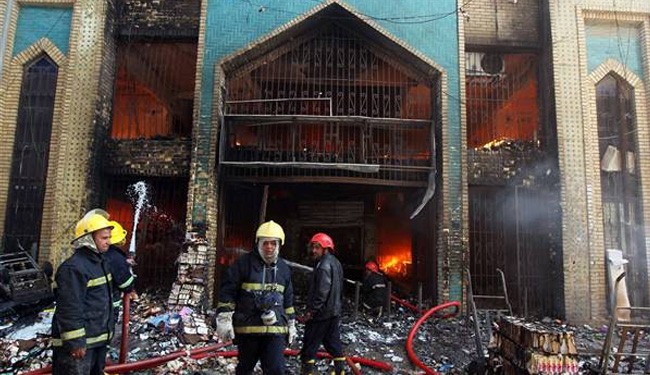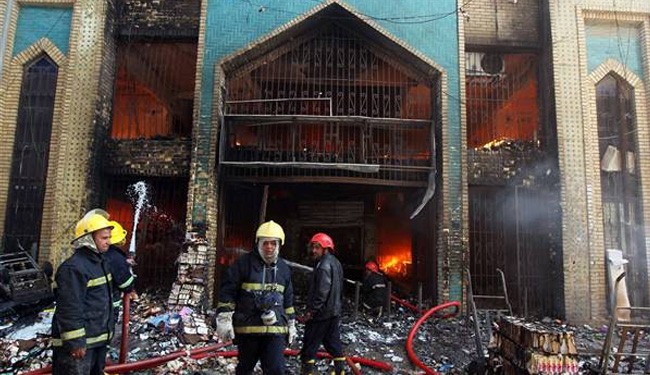 At least 52 people have been killed and many others wounded in separate attacks targeting mostly Shia neighborhoods across Iraq, official sources say.
According to Iraqi security and medical sources, an explosive-laden motorbike went off in a crowded market in a mainly Shia-populated neighborhood of the Iraqi capital, Baghdad, on Thursday, killing 31 people and injuring 51 others.
In a separate attack, at least four people lost their lives after bombs detonated on two different mini-buses in Baghdad's Shia districts.
Elsewhere in the Iraqi capital, three army soldiers died and a number of others were injured after a militant rammed his explosive-laden vehicle into a military checkpoint in the Mushaada district.
Meanwhile, Iraqi police sources said that Sheikh Said Fleah al-Usman, a prominent tribal leader, and six of his guests were killed and 22 others injured in a bomb attack at Usman's greeting house in Iraq's western province of Anbar.
Also in the town of Tuz-Khormatu in Iraq's northern Salahuddin Province, a bomb explosion in an outdoor marketplace claimed two lives and wounded 11 others.
Iraqi police also said that a similar attack targeting a checkpoint in the town of Shirqat in Salahuddin Province led to the death of two militants and wounded four others.
According to security sources, unknown armed men shot dead three members of a family in the eastern province of Diyala. No reason was given for the shootings.
Violence has surged across Iraq in recent months, reaching its highest level since 2008.
A study released by academics based in the United States, Canada and Iraq in November 2013 said nearly half a million people have died due to war-related incidents in Iraq since the US-led invasion in 2003.