Bahrain
"Attacks on clerics leads to destruction of Al Khalifah"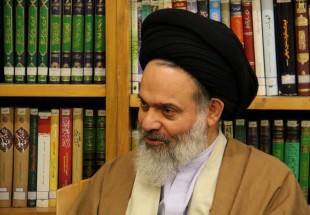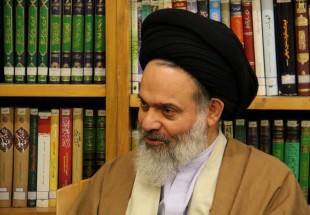 Qom's Friday prayer leader condemned the aggression by the Al Khalifah against Ayatollah Isa Qasim and added that such moves are in line with complaisance to the Western and imperialist powers and called on the people of this country to be present on the scene to gain victory.
Ayatollah Seyyed Hashem Hoseyni-Bushehri, a member of the Board of Directors of the Assembly of Experts, condemned the attack by Bahraini security forces on the home of the leader of Bahraini muslims, Ayatollah Isa Qasim, and said, "Ayatollah Qasim who is someone who is a cleric, a scholar and a virtuous and popular individual," reported Rasa.
The member of the Supreme Council of Seminaries added that the people of Bahrain have proved that they are loyal toward all of their religious leaders and said, "Now that Ayatollah Qasim has been under siege for a long time, the people have abandoned their work and lives in defense of this scholar and religious personality."
He explained that unfortunately, governments which have no relationship with the people, want to rule by force and coercion and said, "Such governments cannot tolerate individuals such as Ayatollah Qasim and for this reason, by establishing kangaroo courts, creating propaganda, strip people of their citizenship, impose prison sentences and confiscate the property, they seek to fight against the people."
Ayatollah Hoseyni-Bushehri added that it may be possible that during the next few days they will attack Ayatollah Qasim and as a result, they've made the conditions for the people and the scholar difficult but this historical experience suggests that injustice isn't continuous and it is not permanent.
"We witnessed a clear example of this issue in Iraq where despite the limitations that Saddam created toward the religious scholars, such as the martyred Ayatollah Sayyid Muhammad-Baqir al-Sadr, but at the end of this path, the program and specific divine traditions in regard to the oppressors is that they will leave and the government will fall into the hands of the people," he said.
His Eminence explained that we're hopeful that the people of Bahrain continue their actions in support for Ayatollah Qasim and stated, "To the government of Bahrain, we compassionately and kindly say that the method that you have adopted, with the support of the Al Saud and Western masters, to deal with the people of Bahrain and the clergy and scholars, isn't a method that can prolong your government."
Ayatollah Hoseyni-Bushehri addressed the Bahraini verdict against Ayatollah Qasim and said, "It's better that you stand by the people and alongside them. The people don't want too much from you but rather they demand freedom and the right to vote. If this doesn't happen, then you only have yourself to blame."
The Friday prayer leader of Qom said that the holding of free elections and the elections in which the people have the right to vote will lead to a peaceful life in Bahrain.