Europe
Austerity strike shuts Lisbon subway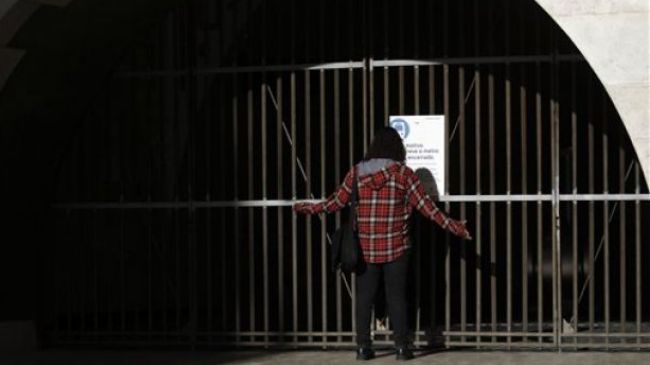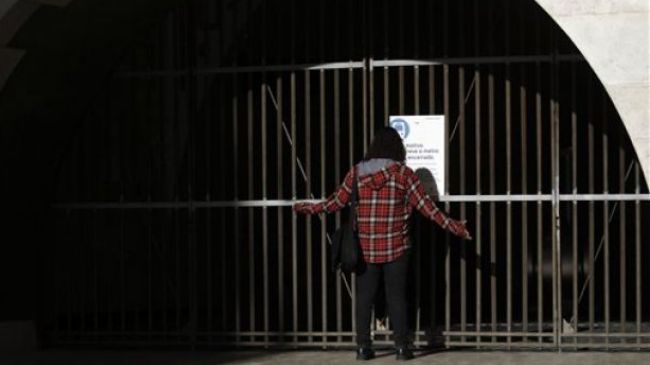 Subway staff in the Portuguese capital has staged a 24-hour strike in another protest against the government's punishing austerity measures, bringing the metro system in the city to a complete standstill.
The rush hour traffic was exacerbated on Thursday as commuters resorted to their cars and buses were totally packed but neither could make up for the Metropolitano de Lisboa which carries half a million passengers a day.
The walkout was staged in protest at labor reforms and cuts in wage entitlements. The government plans to merge the subway and bus companies to save money in another measure to live up to the standards it needs to follow in return for a 78 billion euros ($101 billion) bail-out package it received two years ago.
It is the first strike by the subway workers in 2013 while the previous year had seen three similar walkouts. As incomes have plunged and unemployment has risen to 17.7 percent, workers are more dependent on their daily wages and less willing to stage strikes.
However, government and public sector workers and employees are planning more protests in the coming weeks. Teachers will stage a walkout in June during the high school summer exams and the country's two trade unions, which represent more than one million workers, are also considering protests and demonstrations.