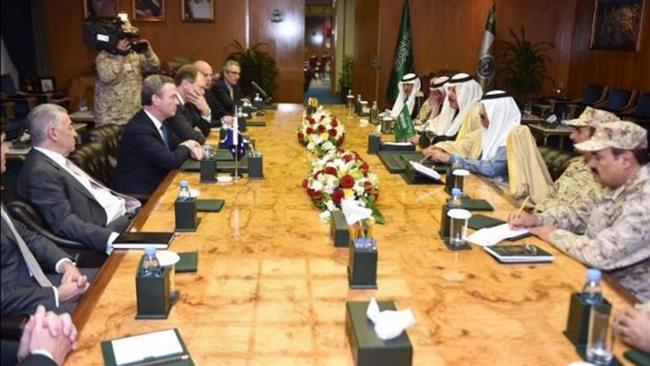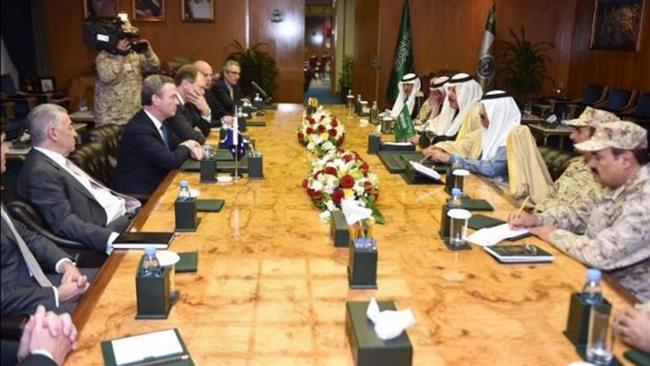 Australian firms have signed military contracts to provide weapons to Saudi Arabia, despite the regime's ongoing war in Yemen that has killed over 12,000 people since March 2015.
The Australian Department of Defense has secured four contracts to export weapons to Riyadh in the past year and Canberra has led the push for more arms sales.
Australian Defense Industry Minister Christopher Pyne visited Riyadh in December to promote military equipment to Saudi officials.
"The minister received a very positive reception, as did the business representatives who visited," a spokeswoman for Pyne said.
Pyne, who reports to the Minister for Defense, is refusing to release details of the approved military sales, citing commercial-in-confidence rules.
Sarah Phillips, a University of Sydney researcher told the Sydney Morning Herald that Saudi Arabia has used brutal tactics in Yemen and its airstrikes have been "reckless," hitting funerals and hospitals at times.
Asked about Australian military exports to Saudi Arabia, Phillips said: "I would find that deeply concerning, with the ways in which previous assistance from other Western nations has been used upon the civilian population."
The US and UK have also been providing logistic and intelligence support to Riyadh, while equipping the kingdom's military forces with a wide array of weapons including illegal munitions like cluster bombs.
Saudi Arabia was the world's second largest arms importer in 2016 after India, purchasing over $15 billion in weapons, according to the Stockholm International Peace Research Institute.
Last week, Amnesty International condemned the US and UK for their "shameful" weapons transfers to Saudi Arabia, saying Washington and London were fueling the serious human rights violations and war crimes in Yemen committed by Riyadh.
Amnesty said the US and UK have sold over $5 billion worth of weapons to the Riyadh regime since the onset of the war, more than 10 times the $450 million they have allegedly spent to help save Yemeni civilians.
Saudi Arabia has conducted at least 58 "unlawful airstrikes" since the start of the Saudi-led military intervention in Yemen "with direct military support from the US and assistance from the UK," according to a report in October by Human Rights Watch.
March 26, 2017 marks the second anniversary of the Saudi-led invasion against Yemen, one of the Arab world's poorest nations. Saudi Arabia launched the war in an attempt to bring back the former government to power and undermine the Houthi Ansarullah movement.
The war has killed over 12,000 people and unleashed a humanitarian crisis in the improvised Middle Eastern country.
Despite spending billions of dollars on the full-scale war, however, Saudi Arabia has failed to achieve its pre-determined goals.