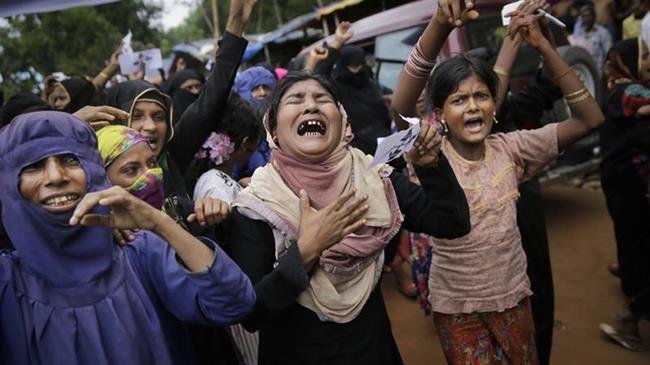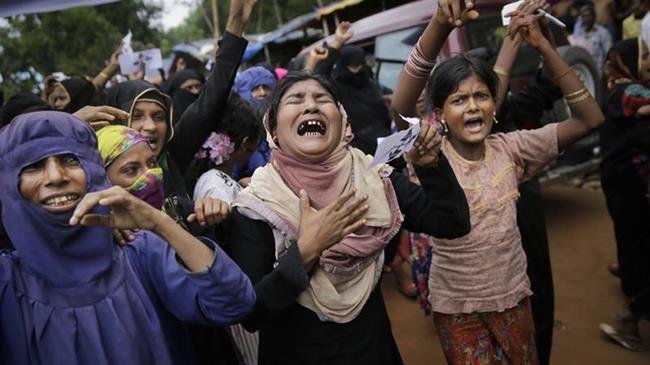 The Australian government has announced sanctions against five military officers in Myanmar who are accused of leading brutal atrocities against minority Rohingya Muslims in the Southeast Asian country.
Australia's Foreign Minister Marise Payne unveiled the sanctions on Tuesday, also saying that the army officers were "responsible for human rights violations committed by units under their command."
She identified the five as Aung Kyaw Zaw, Maung Maung Soe, Aung Aung, Than Oo, and Khin Maung Soe.
The punitive measures include asset freezes and bans on their entry into Australia.
Some of the targeted officers are believed to have quit their positions since carrying out the cruel operation against the minority Muslims.
There has been no official reaction so far from Myanmar's authorities to the measures announced by Canberra.
Tens of thousands of Rohingya Muslims were killed, injured, arbitrarily arrested, or raped by Myanmarese soldiers and Buddhist mobs mainly between November 2016 and August 2017, when many of the surviving members of the community started fleeing to Bangladesh en masse.
The United Nations (UN) has concluded that the atrocities constitute genocide.
Australia's move came just over a week after Myanmar's extremist Buddhists waged a rally in the city of Yangon to express support for the military's state-sponsored crackdown campaign against Rohingya Muslims, vowing to "fight back" any international attempt to punish their top generals for the atrocities.
Myanmar's extremist Buddhists stage a rally to support the military, which is in the spotlight for its state-sponsored crackdown campaign against Rohingya Muslims.
Several thousand anti-Muslim and pro-military Buddhists marched through Yangon on October 14, holding portraits of Myanmar's military chief, General Min Aung Hlaing, who has been referred by the UN to the International Criminal Court (ICC) for prosecution.
Also last week, the UN's International Organization for Migration (IOM) announced that mostly female Rohingya Muslim refugees are being sold into forced labor to make income for desperate families living in squalid border camps in Bangladesh.
IOM added that it had identified 99 cases of human trafficking since September 2017, warning that realistic figures are probably much higher.