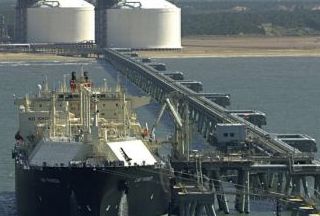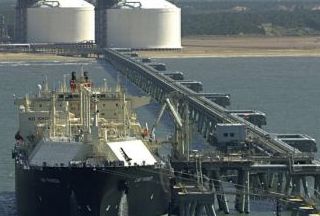 Australia is set to overtake Norway to become the third largest gas producer among the Organization for Economic Co-operation and Development (OECD) countries.
According to the annual world energy outlook report released by OECD on November 9, by 2035 Australia will become the largest producer in the Asia-Pacific region, the Australian reported on Wednesday.
Graeme Bethune, chief executive of Energy Quest — an energy advisory and research firm in Australia — said he was surprised by the extremely positive findings in the report for Australia.
By 2035, Australia's gas output will only be surpassed by the United States and Canada, the report said.
Malaysia and Indonesia are currently the biggest gas producers in the Asia Pacific region and major liquefied natural gas (LNG) exporters. However, Australia's gas output is expected to eclipse Malaysia's by 2020 and Indonesia's by 2025.
Gas has become one of the world's key natural resources and production of gas is currently being driven mainly by the booming LNG sector.
Bethune said Australia's gas production was set to more than triple over the projection period.
It would be driven mainly by liquefied natural gas LNG export projects fed by coal seam gas in Queensland in eastern Australia, he said.
"There has also been some switching from coal to gas in the US and UK, so there's a lot more demand," said Bethune, added that LNG gave energy producers greater diversity in their customer bases.
Australia's gas production was projected to grow at an average rate of 4.2 percent per annum until 2035, making it one of the fastest growing sectors in the world, Bethune said.
Gas was first discovered in Australia back in 1970, but it is only in the past few years that commercial exploitation has really taken off.