Europe
Australia's Abbott evades question on migrant boats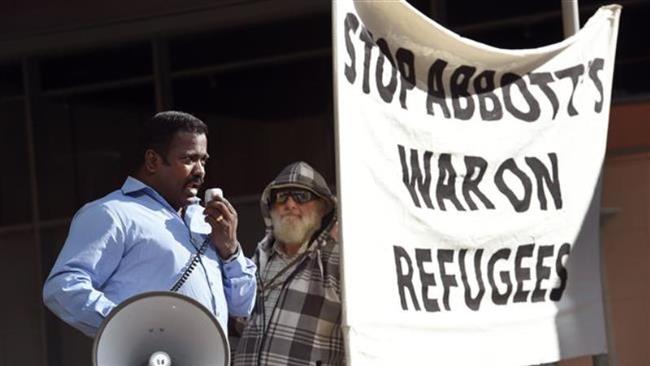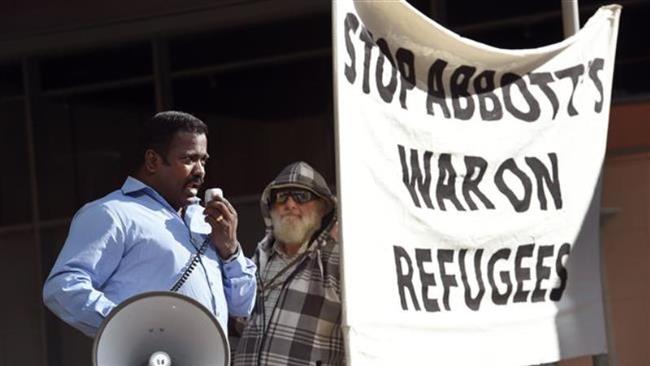 Australian Premier Tony Abbott has evaded answering tough questions about those Aussie officials who allegedly paid the crew of a boat carrying dozens of migrants to return to Indonesian waters.
Instead of addressing the allegation, Abbott told a press briefing in Sydney on Friday that Australia's border protection officials have been "incredibly creative" in coming up with strategies to stop the boats from entering Australian waters.
"What the government has done is stop the boats…. And we've used a whole range of measures to stop the boats because that's what the Australian people elected us to do," the Australian premier said.
Abbott insisted that Australian officials would resort to all possible means to prevent the inflow of migrant boats and human trafficking.
"By hook or by crook we are gonna stop the trade," Abbott said, adding "We have stopped the trade and we will do what we have to do to ensure that it stays stopped."
The remarks come after police in Indonesia's East Nusa Tenggara Province said the a migrant boat's captain and five crew members detained in late May on the remote Rote Island have confessed to receiving payments from Australian border officials.
Police sources say they were each paid USD 5,000 after being intercepted by an Australian navy ship on May 20.
"I saw the money and even counted it together with the crew during interrogation," Hidayat, a local Indonesian police chief, who uses only one name, said, adding, "But I don't want to speculate before the investigation is complete."
Meanwhile, Indonesia's Foreign Ministry has also expressed serious concern over the allegations. Foreign Ministry spokesman Arrmanatha Nasir said on Thursday that any such payments would encourage human trafficking.