Syria
Austria starts peacekeepers withdrawal from Golan Heights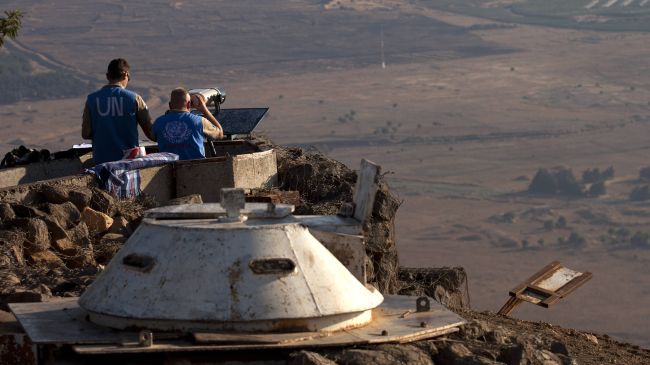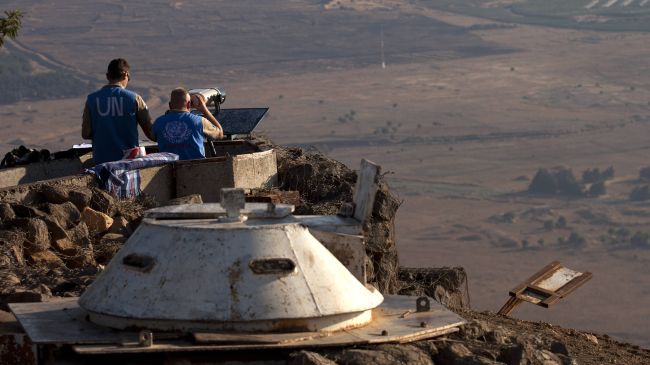 Austria has begun pulling out its peacekeeping forces from the Israeli-occupied Golan Heights following intense clashes between Syrian forces and Takfiri militants that led to the injury of two UN observers last week.
Austrian Defense Ministry spokesman Andreas Strobl said on Tuesday that, "The first 60 to 80 soldiers will land in Vienna tomorrow afternoon, so you can already see the withdrawal on site."
Vienna came up with the decision on June 7 after anti-Damascus militants briefly captured the Quneitra crossing between Syria and the Golan Heights. However, the Syrian army later moved in and retook the area. An Indian and a Philippine UN peacekeeper were reportedly hurt in the heavy fighting.
A witness said Austrian troops had already left the Quneitra crossing point for a UN base inside the Israeli-occupied part of Syrian territory earlier in the day.
Austrian Chancellor Werner Faymann has also defended Vienna's decision to withdraw from the area, saying, "We never could have and would never have wanted to take on a military mission to mediate or intervene" between the Syrian army and Takfiri militants fighting against Damascus.
Austrian peacekeeping troops make up some 380 out of the 1,000-member UN Disengagement Observer Force (UNDOF), which has monitored the zone since 1974.
The Guardian reported last week that Austria's move has irked the Tel Aviv regime.
Japan and Croatia have also pulled out troops from the UNDOF in recent months.
Russia has offered to replace Austrian peacekeepers in the Golan Heights. However, the UN turned down the proposal.
The Israeli regime captured the Golan Heights from Syria during the Six-Day War of 1967, when it also took control of the West Bank and the Gaza Strip.
It annexed the Golan Heights in 1981, although the move was never recognized by the international community and was considered a violation of international law.