Europe
Austria supports nuclear talks with Iran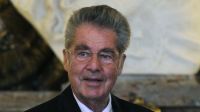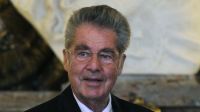 Austrian President Heinz Fischer has reiterated his support for continuation of talks between 5+1group and Iran over Tehran's nuclear energy program.
In an exclusive interview with the Austrian daily Der Standard on Tuesday, Fischer said "We all hope and demand that Iran take credible and transparent steps to settle the dispute over its nuclear program."
The president also strongly condemned Zionist regime's plans to build thousands of more illegal settler units on the occupied Palestinian territories. Iran and 5+1group — Russia, China, France, Britain, and the US plus Germany — have held several rounds of talks with the main focus being on Iran's nuclear energy program.
On January 4, Secretary of Iran's Supreme National Security Council Saeed Jalili said the Islamic Republic has agreed to resume talks with 5+1 group about the country's nuclear energy program.