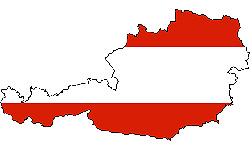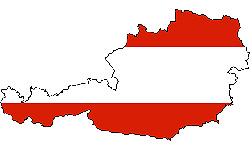 Austria welcomed and voiced support for Iran's six-point plan on the crisis in Syria, and expressed the hope that the Syrian government and dissidents will accept the proposal.
"The Syrian crisis has no solution but the cessation of the hostilities which are supported and provoked from outside the country, and the path of talks and holding healthy elections should be pursued," Austrian Ambassador to Lebanon Ursula Fahringer said in a meeting with his Iranian counterpart Qazanfar Roknabadi in Beirut on Friday.
She praised Iran's proposal as a proper plan to soothe the crisis in Syria, and expressed the hope that all advocates and opposition groups of the Syrian government would accept the plan.
On December 16, the Iranian foreign ministry explained about the contents of Tehran's six-point plan for solving the problems in Syria, saying stop of violence and preventing foreign military intervention stand atop the proposal.
According to the foreign ministry, the first step is stopping violence and preventing military intervention of other countries in the Syrian issue.
The second step is preventing the shipment of weapons and holding national talks. Setting up a committee of the representatives of the Syrian people and government to reach an agreement on necessary reforms, taking steps to hold elections, reforming the Constitution as well as holding parliamentary and presidential elections are among the other moves demanded by the Iranian proposal.
The Islamic Republic of Iran, which is a staunch supporter of the establishment of security and stability in Syria, has practically made a series of moves in the same regard, including its recent call for ceasefire which was staged in Syria in October, and the holding of the Syrian National Dialogue conference in Tehran between the Syrian opposition and government in November.
Over 200 Syrian religious and political figures, leaders of tribes and parties as well as representatives and leaders of the opposition groups joined the two-day meeting in Tehran which kicked off on Sunday.
A number of Syrian parliament members as well as senior political figures from Sudan, Algeria, Turkey, Egypt, Lebanon, Iraq, Brazil and Zimbabwe also took part in the meeting.