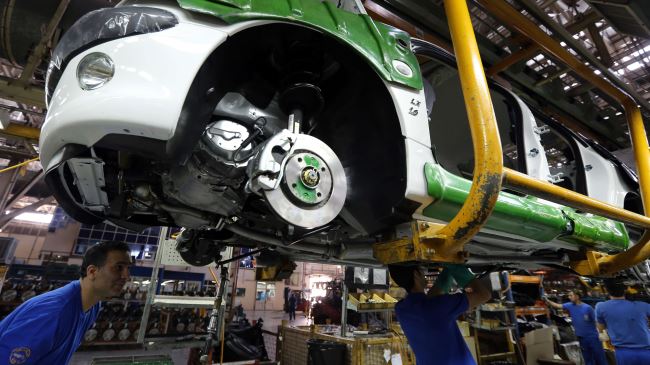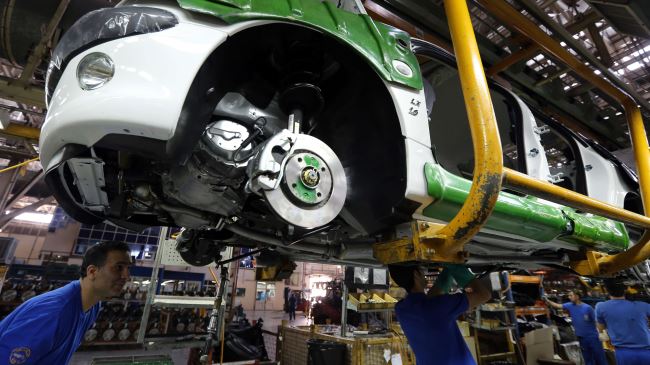 Foreign automakers are reportedly seeking a share at Iran's potentially huge car market as a final nuclear deal between Iran and the so-called P5+1 group of world powers is still on the horizon.
"The day the nuclear deal is signed… business will pick up," an unnamed foreign auto expert told AFP, adding that German giant carmaker Volkswagen's Skoda has signed a preliminary agreement with Iran.
The report added that other international automakers such as South Korea's Hyundai and Italy's Fiat are also seeking similar agreements.
Sanctions on Iran's automobile industry have been lifted following an interim nuclear agreement reached between Iran and the P5+1 in November 2013.
Germany's Mercedes Benz and Volkswagen, France's Renault and Peugeot, South Korea's Kia, and Japan's Toyota also confirmed that they will participate in the second consecutive Iran Auto Show on Monday.
US carmakers General Motors and Ford were also invited to the auto exhibition, where Iran seeks to draw foreign investment.
Representatives from the French carmaker PSA Peugeot-Citroen discussed a possible return to Iran during a meeting with Iranian officials in the French capital, Paris, in early October.
PSA Peugeot-Citroen and Renault are eager to retain their Iran market, where they "used to sell upwards of 500,000 vehicles a year" before the United States and the European Union toughened sanctions against the Islamic Republic in 2012.
Iranian carmaker Iran Khodro, which had agreements with Peugeot, Renault and Japan's Suzuki, plans to produce 600,000 cars this year, the company's production level in 2011.
Hashem Yekezareh, the chief executive of Iran Khodro, said, "We expect our former partners back in Iran but on the terms that we offer."