Palestine
Autopsy report: Palestinian Prisoner Jabari died under torture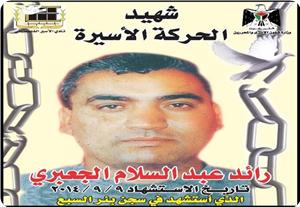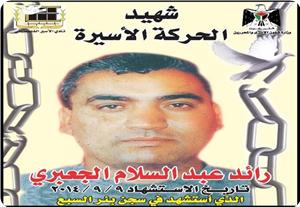 Palestinian prisoner Raed Jabari died of a deadly blow to the head that caused him an internal brain bleeding, an autopsy report released by the Palestinian justice ministry found out on Thursday.
Justice minister Saleem al-Sakka said the autopsy report belies Israeli claims that prisoner al-Jabari hanged himself and died on the way to hospital.
Al-Sakka called on human rights groups and international institutions to take legal action against the Israeli jailers and prosecute the occupation for its crimes against Palestinian prisoners.
He called for forming an independent international committee to immediately embark on probing the murder of prisoner Jabari.
Jabari was proclaimed dead on Tuesday in Eshel prison.
In previous similar incidents, about 210 Palestinian detainees died under torture in Israeli jails.