Palestine
Autopsy Shows Palestinian Prisoner Died of Torture in Israeli Jail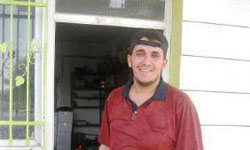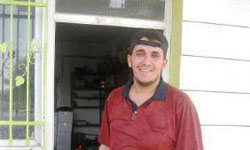 Palestinian Minister of Prisoners Affairs Eissa Qaraqe' said autopsy revealed that Palestinian prisoner Arafat Jaradat died of torture.
"Traces of severe torture appeared on Jaradat's body: neck, face and backbone," Qaraqe' told reporters in a news conference held in the West Bank city of Ramallah, Xinhua reported.
Jaradat, 30, died Saturday in an Israeli prison.
Initial Israeli media reports cited sources suggesting that Jaradat died of a heart attack. Qaraeq' denied this claims, describing it as "untrue Israeli claim."
"There was no signs of a heart attack or stroke," Qaraqe' said.
Jaradat's death angered Palestinians who have been protesting for several days to support the Palestinian prisoners in Israeli jails, specially the four prisoners, who have been on a hunger strike for months and demanded an end to their administrative detention, in which they could be locked up for long period without a trail.
The New York-based Human Rights Watch (HRW) called on Israel on Sunday to either charge or release the hunger-strikers immediately.
According to a statement released by the HRW, the watchdog group said, "Israel must stop denying them and their lawyers' access to evidence of their alleged crimes."