India
Avalanche traps 10 Indian army troops in Kashmir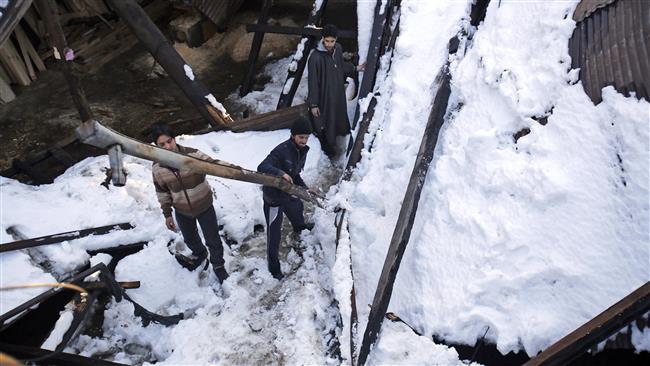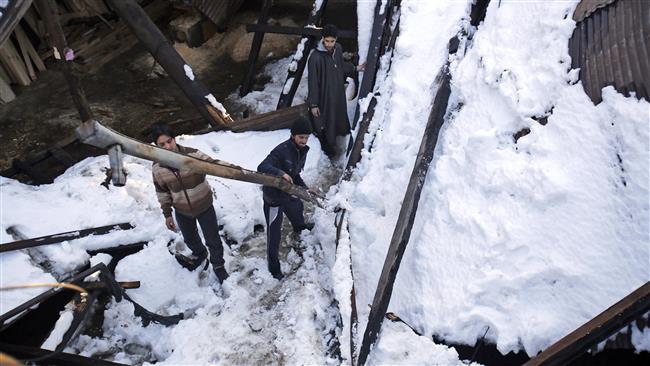 Rescuers have been searching for 10 soldiers who went missing after an avalanche struck a remote region of Indian-administered Kashmir, military sources say.
Colonel S. D. Goswami, an Indian army spokesman, said in a statement on Wednesday that the soldiers were buried under snow after avalanche struck the Siachen Glacier region, the world's highest and coldest militarized zone.
Rescue teams backed by helicopters have launched a massive search to find the missing soldiers across the region, Goswami added.
"In the early hours of today, 10 soldiers were hit by an avalanche at the northern Siachen Glacier," the statement said, adding, "Rescue operations by specialized teams from Army and Air Force are underway to rescue the soldiers. The rescue operations are being closely monitored from Leh and Udhampur"
In January, at least four soldiers were killed by an avalanche near Leh, the main city in the high-altitude region known as Ladakh, which is located about 435 kilometers (270 miles) east of the region's main city of Srinagar.
In April, 2015, four troops died in an incident during which their vehicle was buried in an avalanche across the same region of the scenic Himalayan valley
Figures show that about 8,000 troops have lost their lives on the glacier since 1984, almost all of them from avalanches, landslides, frostbite, altitude sickness or heart failure.
Siachen Glacier is considered the highest mountainous battlefield between Pakistan and India in Jammu and Kashmir.
Indian and Pakistani troops regularly traded fire along the Line of Control (LoC) on Siachen till a ceasefire was put in place along their de facto frontier in Jammu and Kashmir in late 2003.
Kashmir is divided between India and Pakistan, with both claiming sovereignty over the entire region. The two countries have fought two wars over the territory since it was partitioned in 1947. Both neighbors claim Kashmir in full, but have partial control over it.