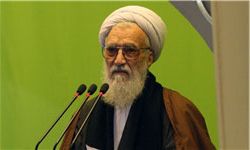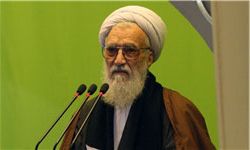 The awakening movements saved Iran and several other countries and now can save the Western societies which are suffering severe economic hardship, Tehran's provisional Friday Prayers Leader Ayatollah Mohammad Ali Movahedi Kermani said.
Addressing a large congregation of worshippers on Tehran University Campus on Friday, Ayatollah Movahedi Kermani said that the awakening movement which God has gifted to the Iranian nation is wonderful.
"I hope that this movement and awakening could be a role model for the West, which is suffering from economic oppression," he stated.
His remarks came as the Western countries, the US in particular, are facing hard economic problems.
The US is facing the so called 'fiscal cliff' and the US Lawmakers disagree over how to deal with the cliff.
On Wednesday, Obama signed into law the 'American Taxpayer Relief Act of 2012' to avert the so-called fiscal cliff.
On January 1, the House of Representatives voted 257 to 167, approving the bill, which entails raising taxes on the wealthiest Americans, while exempting others who earn less than $450,000 a year. It will also put off $109 billion in budget cuts for two months.
The Congressional Budget Office has criticized the bill, saying it would add almost four trillion dollars to the federal deficit over a decade, since the deal continues to entitle nearly all Americans with low tax rates.