Syria
Awkaf Minister calls for confronting misleading and takfiri fatwas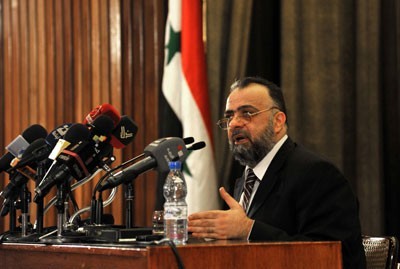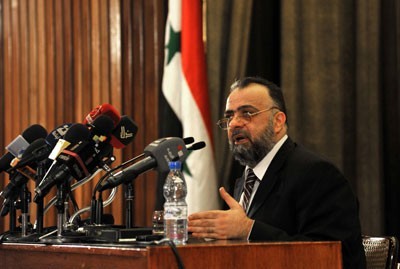 Minister of Awkaf (Religious Endowments) Dr. Mohammad Abdul-Sattar al-Sayyed called for intensifying meetings between clergymen and the youth to confront the misleading and takfiri fatwas that try to market an inaccurate and distorted image about Islam.
During a meeting on Wednesday with a crowd of young people organized by Damascus governorate, al-Sayyed said that "these fatwas seek to destroy the homeland, kill children, dishonor women and subvert civilization," adding that they contradict Islamic texts as they declare others "infidels" and incite the youth to take up arms and vandalize infrastructure.
Al-Sayyed said that there is no such thing as "political Islam" as no one has the right to speak in the name of Islam, adding that "no Arab or Muslim country has freedom in religious activism as Syria."
He added that these meetings will continue to showcase the enlightened Islamic thought in Syria, underlining the importance of communications with the youth and raising their awareness about the gravity of the fatwas issued by religious institutions and figures in service of the Zionist agenda in the Arab world.
The minister underlined the important role of the religious establishment in Syria during the crisis and the clear vision of the Levant scholars who responded to the latest fatwas by stressing rejection of guardianship outside the Levant Scholars Union.
Al-Sayyed said that the extremism that has plagued Syria is "political in a religious mantle," indicating that it was embodied through the emergence of suspicious extremist organizations.
He added that Saudi Arabia, Qatar, Turkey and the West, in addition to the Muslim Brotherhood, al-Qaeda and Wahhabism have joined in an alliance to destroy Syria.
Al-Sayyed said that the religious establishment have "remained steadfast and stood by the homeland, and rejected to be dragged into the seditious scheme."