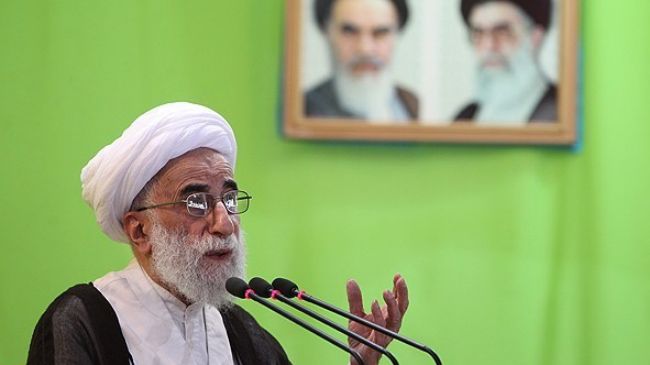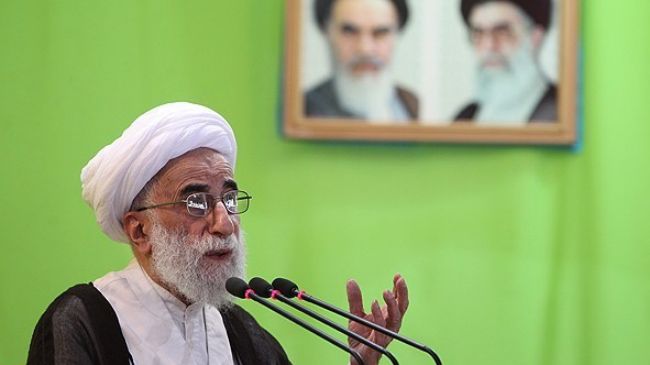 Tehran's Interim Friday Prayers Leader Ayatollah Ahmad Jannati says Iranian elections are the freest in the world and the country's Islamic democracy has set an example for the world.
Speaking about the upcoming presidential election in Iran, Ayatollah Jannati said the people want calm elections so that they can choose their desired candidate in peace.
"The freest election in the world is held in Iran where religions democracy has been established and has set an example [for other countries]," he added.
Ayatollah Jannati stressed that people are free to vote for any candidate they want and that the "vetting process [by the Guardian Council] is carried out according to the law."
The Islamic Republic's 11th presidential election will be held in June 2013. Presidential hopefuls can register from May 7 to 11.
The president of Iran is elected for a four-year term in a national election and candidates must be vetted for qualifications by the Guardian Council.
Ayatollah Jannati pointed to the illegal US-engineered sanctions imposed against Iran, saying such bans have proven futile as even the US has been forced to admit to the Iranian nation's significant progress.
"Our stock market index has grown by 63 percent, our exports have increased and we have even built radar-evading fighter jets which the enemy is in awe of," he stated.
The United States, Israel and some of their allies have repeatedly accused Iran of pursuing non-civilian objectives in its nuclear energy program. Over the false allegation, Washington and the European Union have imposed several rounds of illegal unilateral sanctions against the Islamic Republic.
Iran refutes the allegation and argues that as a signatory to the Non-Proliferation Treaty and a member of the International Atomic Energy Agency (IAEA), it is entitled to develop nuclear technology for peaceful purposes.
In addition, the IAEA has conducted numerous inspections of Iran's nuclear facilities but has never found any evidence showing that Iran's civilian nuclear program has been diverted toward military objectives.