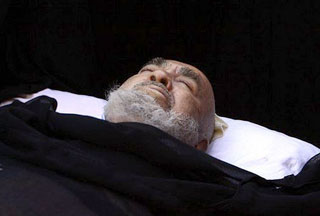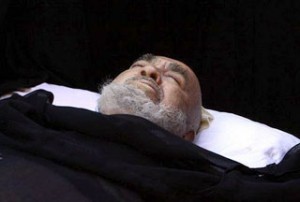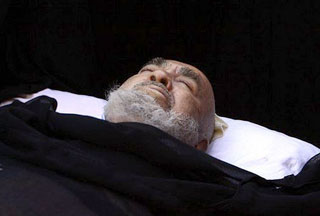 Leading clerical figure Ayatollah Hossein Ali Montazeri has been laid to rest in the holy shrine of Imam Reza's sister in the central city of Qom.
Ayatollah Montazeri, who was born in 1922 in the Najafabad city of the Esfahan Province, passed away early Sunday morning due to cardiac arrest.
The 87-year-old cleric served as Friday prayers leader and a member of the Revolutionary Council in the early years of the Islamic Republic in Iran.
He has been described as "a well-versed jurist and a prominent master" by the Leader of Ummah, Imam Ali Khamenei.
"Ayatollah Montazeri spent a long period of his life serving the late founder of the Islamic Revolution (Imam Khomeini) and made many efforts and suffered much hardship for advancing this cause," said the Leader on Saturday.
The Leader also said Ayatollah Montazeri faced a tough test during the final years of the late Leader of Iran's Islamic Revolution.