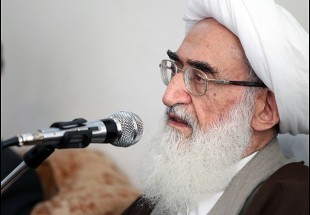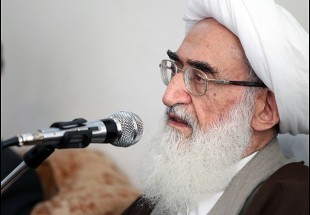 Ayatollah Nouri-Hamadani stresses leading role of clerics
Ayatollah Nouri-Hamadani Ayatollah Hoseyn Nouri-Hamadani in his recent visit with religious scholars and political figures in North Khorasan province stressed the important role scholars and clerics have in society, reported Taqrib News Agency (TNA).
Ayatollah Nouri-Hamadani explained the vital role of the scholars and seminaries in the moral and political education of the Islamic society. He stated that Imam Ali (A) had placed stress on the role of the scholars in society.
In another line of his remarks, the grand Ayatollah voiced over lack of attention toward relgious seminaries and figures.
He explained that previously every locality had at least one influential scholar, but in the present era there are relatively few influential scholars in all of Iran.
Ayatollah Nouri-Hamadani encouraged scholars and clerics to remember the importance of delivering sermons which effect society and encourage them in their spiritual lives. Sermons have an important role and effect on society.
The seasoned cleric called on clerics to remember their duties and obligations to society when lecturing. He encouraged scholars to have a trip to different cities so as to inform people.
His Eminence also urged the Muslim community to unite and to cooperate with each other in various areas.
"The discord between the Sunni and Shi'ah sects of Islam as well as other sects of Islam are seditious plots hatched by the enemies. We must be vigilant toward these conspiracies," said the grand Ayatollah.