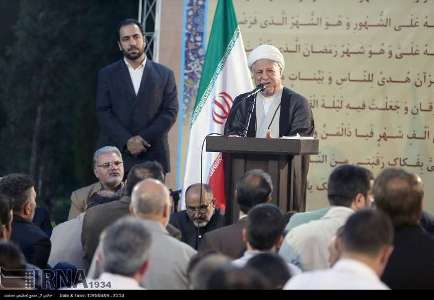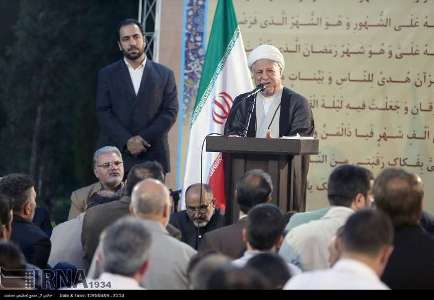 Chairman of Expediency Council Ayatollah Akbar Hashemi Rafsanjani underlined the need for international support for oppressed people of Palestine as the International Quds Day is near.
'The people of Palestine are the most oppressed in the world and we should support them,' Ayatollah Rasfanjani said in a meeting with a group of poets, writers, artists, cinema artists, musicians, theater experts and photographers as well as managing directors of news agencies, websites, managing editors of newspapers in Tehran on Thursday.
Every year on the last Friday of the Muslim holy month of Ramadan, worldwide rallies are held to commemorate the Palestinian people's resistance against Israel and their struggles to liberate their territories which have been occupied by Israel for decades.
Millions of pro-Palestinian demonstrators, including Muslims and non-Muslims, take to the streets to denounce Israel's atrocities against the people of Palestine.